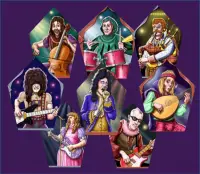 Have you ever wondered why an all-wizard rock band would call itself The Weird Sisters?
Shakespeare fans may recognize the term "weird sisters" as a name applied to the witches in Macbeth. You might know that all roles in Shakespeare's plays were played by male actors originally, but the masculine appearance of Macbeth's weird sisters is mentioned right in the text. Banquo expresses confusion about the witches' gender and remarks on their hairy faces.
The Weird Sisters, in fact, are described as "all extremely hairy" when we encounter them in The Goblet of Fire.
The Goblet of Fire was published in the year 2000. One popular band in the late 1990s when Rowling was writing this book was the Barenaked Ladies, which consists of fully-clothed men. This popular and oddly-named musical group could have been another influence on the naming of the Weird Sisters.
Podcast: Play in new window | Download (Duration: 2:07 — 2.5MB)
Subscribe: Google Podcasts | Stitcher | RSS
Commentary
Notes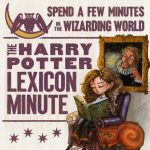 In the Harry Potter Lexicon Minute podcast you'll hear the voices of our editors sharing some of the many little things which delight us about the Wizarding World. In each podcast, just a couple of minutes in length, we'll talk about anything from cool trivia and interesting canon passages to the latest Wizarding World news. We hope you'll join us! And we'd love to hear from you as well. Feel free to use the comment section on the blogpost for each podcast to post your thoughts.
Special thanks go to Felicia Cano who gave us permission to use her amazing artwork of Hermione reading a book for the logo, which was created by Kim B.
Pensieve (Comments)