Lexicon Podcast
Page 1 of 2
"And unless Harry's ears were deceiving him, the old radio next to the sink had just announced that coming up was …"
— Chamber of Secrets, chapter 3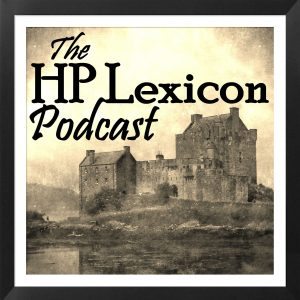 What it's all about …
I've had some amazing adventures in over a decade as a Harry Potter fan — reading and researching the books, visiting the sets of the film, enjoying Wizard Rock concerts, speaking at conventions, traveling throughout Britain discovering Harry Potter's world, and writing two books. One of the best parts has been sharing my love for Potter with fans in my presentations in libraries, conventions, and bookstores. I've often been asked for those presentations to be recorded and available somewhere like YouTube. Those requests are the impetus behind this podcast project.
The HP Lexicon podcast will give me a chance to talk about things that I discuss in my presentations. I'll talk about canon sources (those wonderful Daily Prophet newsletters, for example), about the way the books work together to tell one glorious tale, and about my experiences wandering through Britain in search of Harry Potter's magical world. I'll talk about the books mostly, although I am a huge fan of the films and I won't be able to keep myself from chatting about them as well.
This page will be the home base for show notes, comments, and links. Each new episode will be available here as soon as I get it ready to post. You can use the contact links on this page to make comments on the show, ask questions, or make suggestions.
I hope you all enjoy the podcast and find it interesting and engaging.
Steve Vander Ark
email | Facebook | Twitter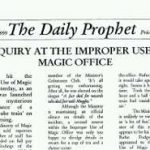 🎙️ Encore Episode: "Oh wait a minute, who was that?"
• Podcast Episode
This is an encore presentation of an episode from June, 2011 Steve talks about Pottermore misconceptions, how Rowling changed the online world once before, cool and interesting sources of canon information, Galleons changing the world, the late Quidditch match in book one, and other bits of Potter lore. Links:… Read More