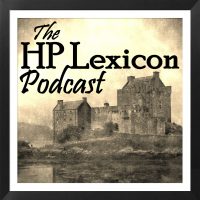 Steve and Nick finally got a chance to sit down and talk about Cursed Child, some good, some not so good, and found it is very hard to steer away from the Time Travel rabbit hole.  So much stuff to talk about and we debate a few big issues on the story.
SPOILER WARNING: Don't listen to this episode if you haven't read Cursed Child yet because we are not holding back on this episode.
Topics of this episode
We read some negative Lexicon feedback on air and talk about it
We talk about the upcoming new version of the timelines project (coming soon)
We talk about the rumors of an impending Cursed Child movie (not happening any time soon folks)
We talk about the upcoming new deluge of books coming out.
Rowling's September 1st mistake.
Cursed Child Topics
Is it good?
Things are a bit different, how do we rationalize this?
Time Travel
Delphi's parentage
Time Travel
Wrap Up
Episode 21 we'll talk more Cursed Child trying our hardest not to talk about Time Travel
Nick is working on the Lexicon Timelines and arguing Cursed Child stuff on the internet
Steve is busy with the start of school, but also happily editing the Lexicon whenever he can find the time.
Podcast: Play in new window | Download (Duration: 54:10 — 49.6MB)
Subscribe: Google Podcasts | Stitcher | RSS
Commentary