I can't talk to him either. Scorpius. Especially since — Astoria has gone. I can't even talk about how losing her has affected him. As hard as I try, I can't reach him. You can't talk to Albus. I can't talk to Scorpius. That's what this is about. Not about my son being evil. Because as much as you might take the word of a haughty centaur, you know the power of friendship.
-- Draco Malfoy (CC3)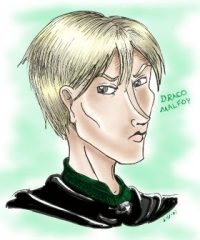 Episode 22 of The Harry Potter Lexicon Podcast focuses on the character of Draco Malfoy. Steve and Nick start by talking about the latest news about the upcoming Fantastic Beasts and Where to Find Them movie franchise, now announced to be five movies instead of three, and theorize on how far this franchise will go in the five movies.
After talking about what is new in the Wizarding World, they turn their attention to talking about Draco Malfoy. In particular, they talk about what ways Draco has matured in Cursed Child, and just what the reason for this might be. Steve and Nick disagree a bit about if Draco and Harry are friends in the 21st century or not, but they both agree that the relationship is in a very different place than it was in the 1990s.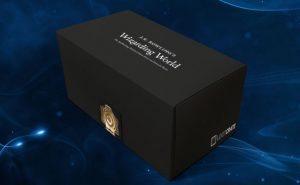 Also during this podcast episode, Steve and Nick announce a new partnership between the Lexicon and Loot Crate. Loot Crate, the premier mystery box subscription service for Science Fiction and Fantasy fandoms, has created a new subscription just for the Wizarding World. Sign up for the Wizarding World crate or any of Loot Crate's other great subscriptions at lootcrate.com/hplexicon using promo code HPLEXICON and you'll get a $3 discount off the cost of your subscription. Make sure you use that promo code to get your discount and support the Lexicon at the same time.
We ended the episode with a discussion of what has "struck" us in the Wizarding World in the last week.  Nick talked about his re-listen to OP31 and how he was struck just how old Professor Marchbanks must be.  Steve talked about a youtube video he had seen recently about how difficult it was for translators to translate the Harry Potter books into other languages.  He recalled a conversation he had with one of the translators about the difficulty of translating the title to HBP3 Will and Won't because the wordplay simply didn't work the same way in the other language.  We've embedded the video below so you can watch it yourself before or after listening to this episode.
Podcast: Play in new window | Download (Duration: 1:04:44 — 59.3MB)
Subscribe: Google Podcasts | Stitcher | RSS
Commentary