Hi! I'm a proud Hufflepuff from a small village in the south-west of England. Harry Potter has been my obsession for as long as I can remember (literally), and I love finding new ways to think about the series even after all these years.
Rosie Payne (RP)
Ilvermorny House
Thunderbird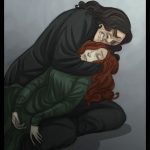 About Snape and Love
•
Today I wanted to talk about Snape. The "good or evil" Snape debate has rocked the Harry Potter fandom for years, and I know almost everyone has a strong opinion about him one way or the other (so I'm going to try not to ruffle too… Read More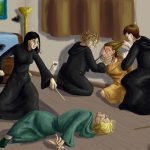 When were Frank and Alice Longbottom attacked?
•
I've been thinking a lot lately about Neville and the attack on his parents. I've always had trouble with the timing of this event and others surrounding it, and rereading the Pensieve scenes in Goblet of Fire leads me to think that it didn't occur straight after… Read More