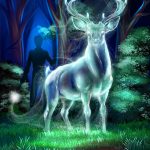 Corporeal Patronus — "Expecto Patronum"
• Spells
A corporeal Patronus is a fully-shaped spirit animal conjured with the Patronus Charm (OP8, OP16). The Patronus Charm is extremely difficult for most witches and wizards, so a corporeal Patronus that takes the form of a living animal is rare and shows great magical ability (Pm). An "incorporeal patronus"… Read More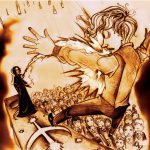 Disarming Charm — "Expelliarmus"
• Spells
The Disarming Charm causes opponent's weapon to fly out of his or her hand. The opponent is then said to have been Disarmed. The  Disarming Charm is a basic defensive spell, taught at the Duelling Club by Snape (CS10). Although it is a basic spell, it is rather difficult,… Read More