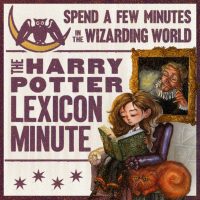 Hey, everyone, welcome to your Harry Potter Minute, sponsored by Magic Alley. I'm Steve VanderArk, creator and editor in chief of the Harry Potter Lexicon website.
The Harry Potter Lexicon website has been in existence for almost two decades. Over that time, J.K Rowling thrilled us with her magical creation — in novels, interviews, on her websites, on Twitter, and more.
And here at the Lexicon, a small group of dedicated fans have worked very hard over all those years to catalogue all the magical details she revealed. The Lexicon website has always been seen as the gold standard for careful research and faithfulness to Rowling's created world, all because of these amazing fans.
Now we editors of the Lexicon would like share some of what we're so passionate about in a new way. So we've creating this podcast as a way for you to hear from us. It's called the Harry Potter Minute, and in it you'll hear the voices of our editors sharing a few of the many little things which delight us about the Wizarding World. We are fans from all over the globe who love to spend our time keeping track of the interesting details and obscure references which make Rowling's work so rich and wonderful.
In each podcast, one to two minutes in length, we'll talk about anything from cool trivia and interesting canon passages to the latest Wizarding World news. We might share something that's stuck in our heads as we researched the books or maybe recall some event from the history of Harry Potter fandom.
The podcasts will come out a couple of times a week, on Wednesdays and Saturdays. We hope you'll join us! And we'd love to hear from you as well. Feel free to use the comment section on the blogpost for each podcast to post your thoughts.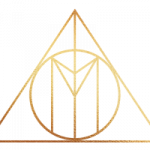 That's it for this introduction to the Harry Potter Minute. I also want to introduce you to our sponsor, Magic Alley. If you love Potter memorabilia — and who doesn't? — you can get your wands, scarfs, sweets, jewelry, and more by Apparating over to www.magicalley.co.uk. That's magic alley with an 'ey' at the end. And if you can't get enough Harry Potter canon facts, head on over to the Harry Potter Lexicon website at www.hp-lexicon.org. That's it for this time. We hope you enjoy the podcast! Apparating out.
Podcast: Play in new window | Download (Duration: 2:12 — 2.0MB)
Subscribe: Google Podcasts | Stitcher | RSS
Commentary