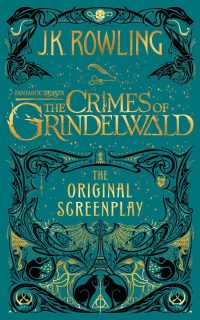 You know you're going to buy the book, right? Use this link for your order on Amazon and you'll be supporting the Lexicon with your purchase. We would certainly appreciate it.
And while you're at it, use this link every time you visit Amazon and a small portion of whatever you buy, even it it's not Potter related, will go toward supporting the site and keeping us ad-free. It's a painless, free way to help us create this amazing resource.
Thank you from the whole team here at the Harry Potter Lexicon.
Commentary