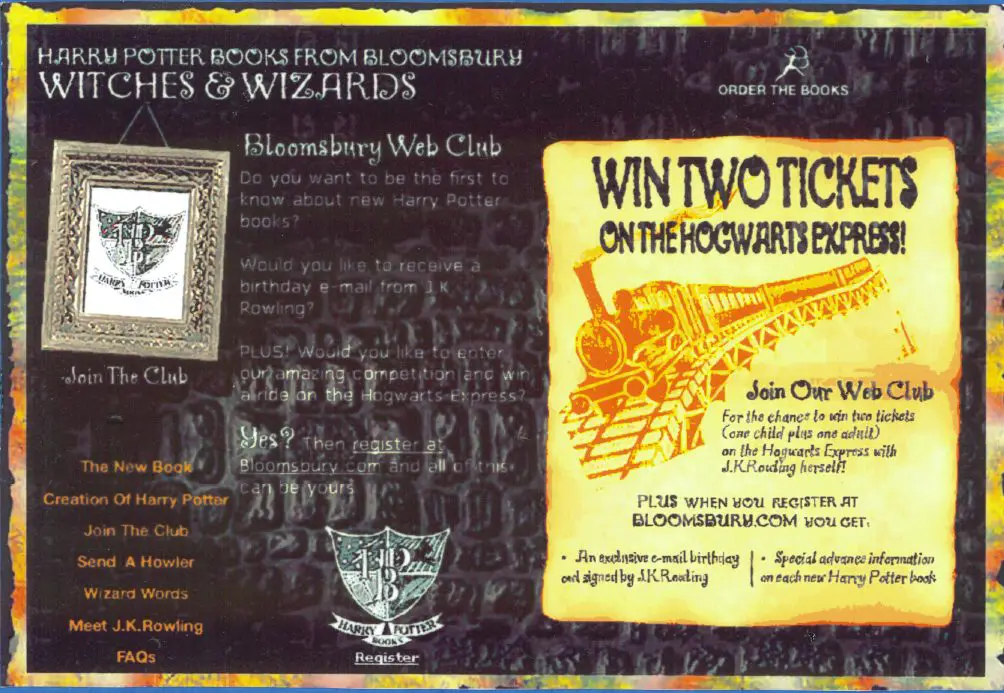 Bloomsbury Books ran a competition on their Harry Potter website pages before the launch of Book Four: Harry Potter and the Goblet of Fire. The winner and a parent went on a Hogwarts Express steam train from King's Cross Station on 8 July 2000.
Bloomsbury Books Harry Potter website competition 2000
Commentary
Image title supplied by the Lexicon staff.
Comments