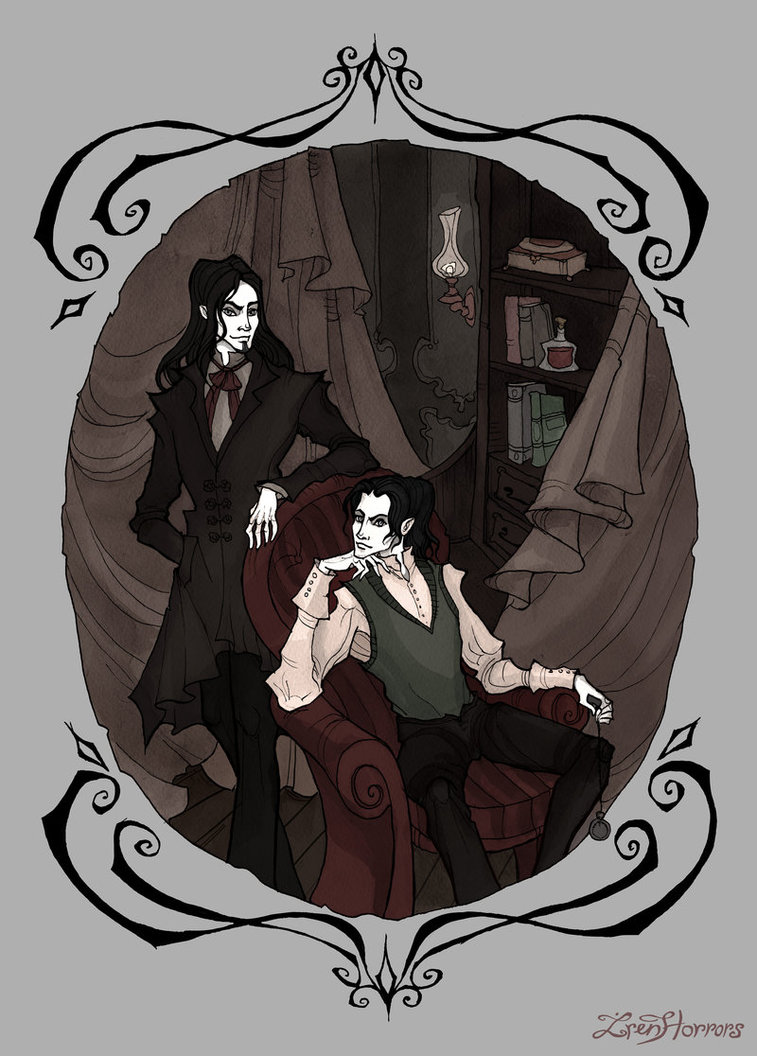 Sirius Black, Regulus Black
Gothic-style watercolor and ink drawing of Pure-blood brothers Sirius Black and Regulus Black. Regulus in a Slytherin green vest and beige shirt sits in an armchair in front of a bookcase holding a potions bottle with a wall-lamp beside it. Sirius is standing just behind the chair wearing a brown coat with a Gryffindor gold shirt and red tie.
Commentary
Image title supplied by the artist.
Comments