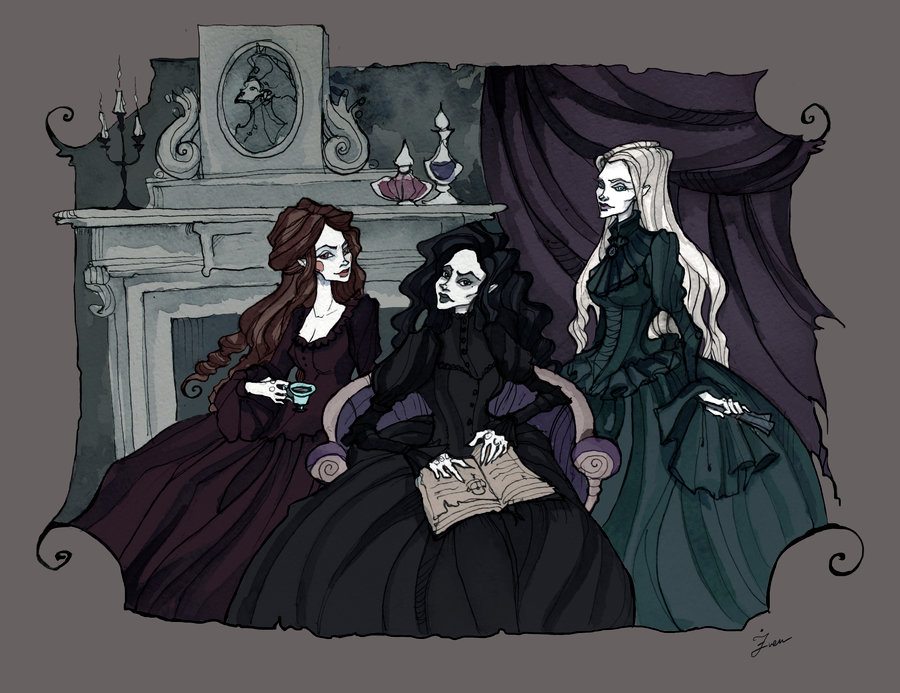 Black family sisters: Bellatrix, Narcissa, Andromeda
Watercolor and ink of the three pureblood Black sisters done in Gothic style: Andromeda Black Tonks on the left with brown hair and a dark brown dress holding a teacup, Bellatrix Black Lestrange with black hair and a black dress sitting in a purple chair holding an open book, and Narcissa Black Malfoy with blonde hair to the right in a long green dress holding a folded fan. Behind them is a purple curtain and a white fireplace mantel with a candelabra, a portrait, and two potions bottles.
Commentary
Image title supplied by the artist.
Comments