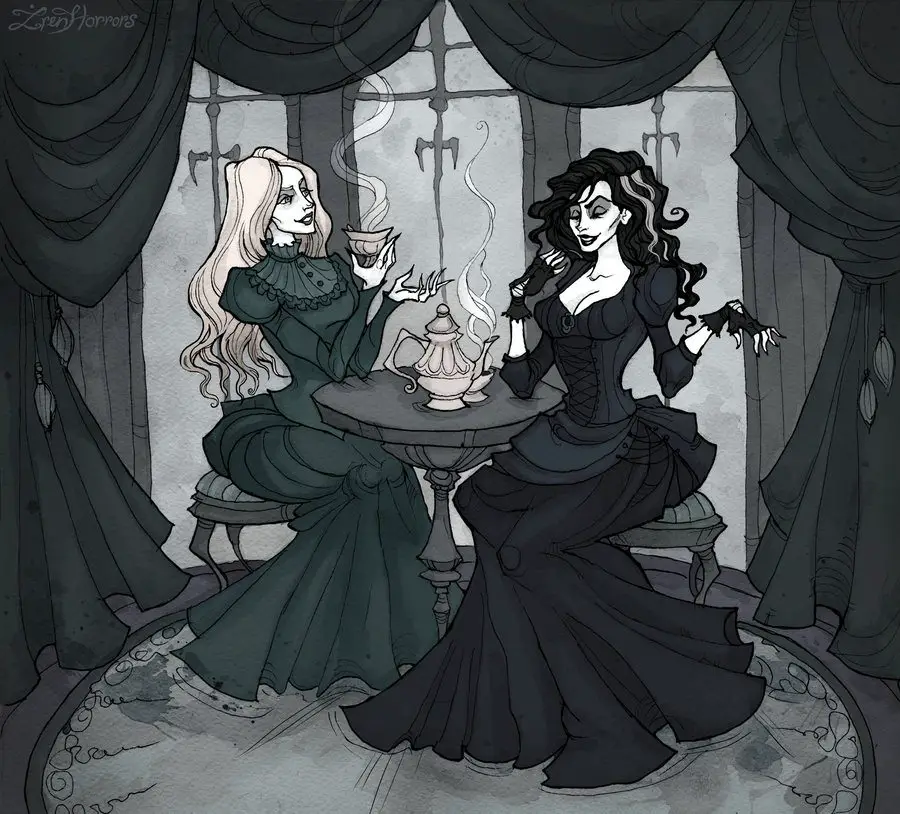 Gothic watercolor portrait of pureblood sisters Narcissa Black Malfoy and Bellatrix Black Lestrange having tea in front of a large window framed by heavy blackish-gray curtains. Blonde Narcissa is wearing a long old-fashioned green dress and is holding a steaming teacup, while Bellatrix with black and gray-streaked hair and a long black dress waves her gloved hands in the air.
Bellatrix and Narcissa Tea Party
Commentary
Image title supplied by the artist.
Comments