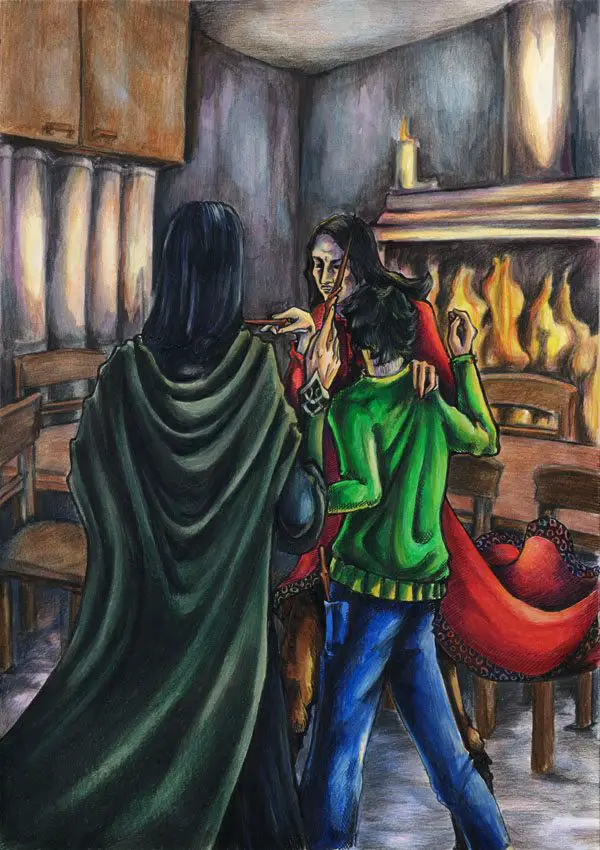 In the kitchen at Grimmauld Place with chairs everywhere and a large fireplace in the background, Severus Snape in a green cloak and Sirius Black in a red cloak raise their wands and argue over Harry's Occlumency lessons. Harry stands in the middle between the two men wearing a green Weasley sweater and blue jeans.
Are You Calling Me a Coward?
Commentary
Image title supplied by the artist.
Comments