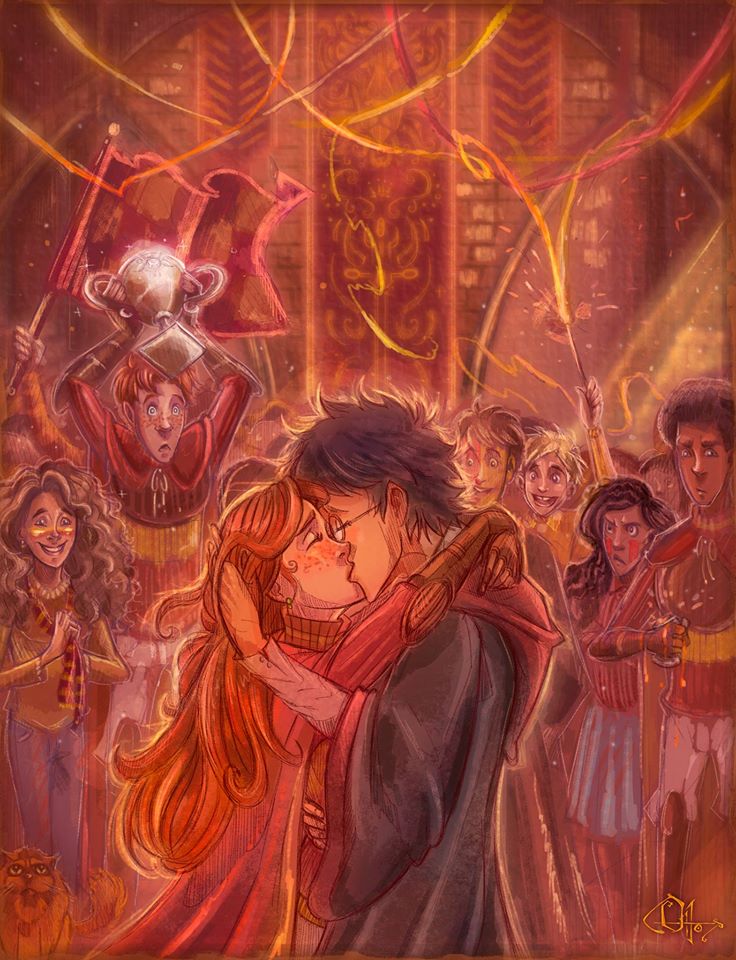 "and, without thinking, without plan, without worrying about the fact that fifty people were watching, Harry kissed her."
Ginny and Harry kiss in the Gryffindor Common Room, with Ron holding up the Quidditch Cup and most of Gryffindor celebrating the win. Romilda Vane and Dean Thomas aren't very happy (HBP24).
Gryffindor win the Quidditch Cup 1996
Commentary
Image title supplied by the Lexicon staff.
Comments