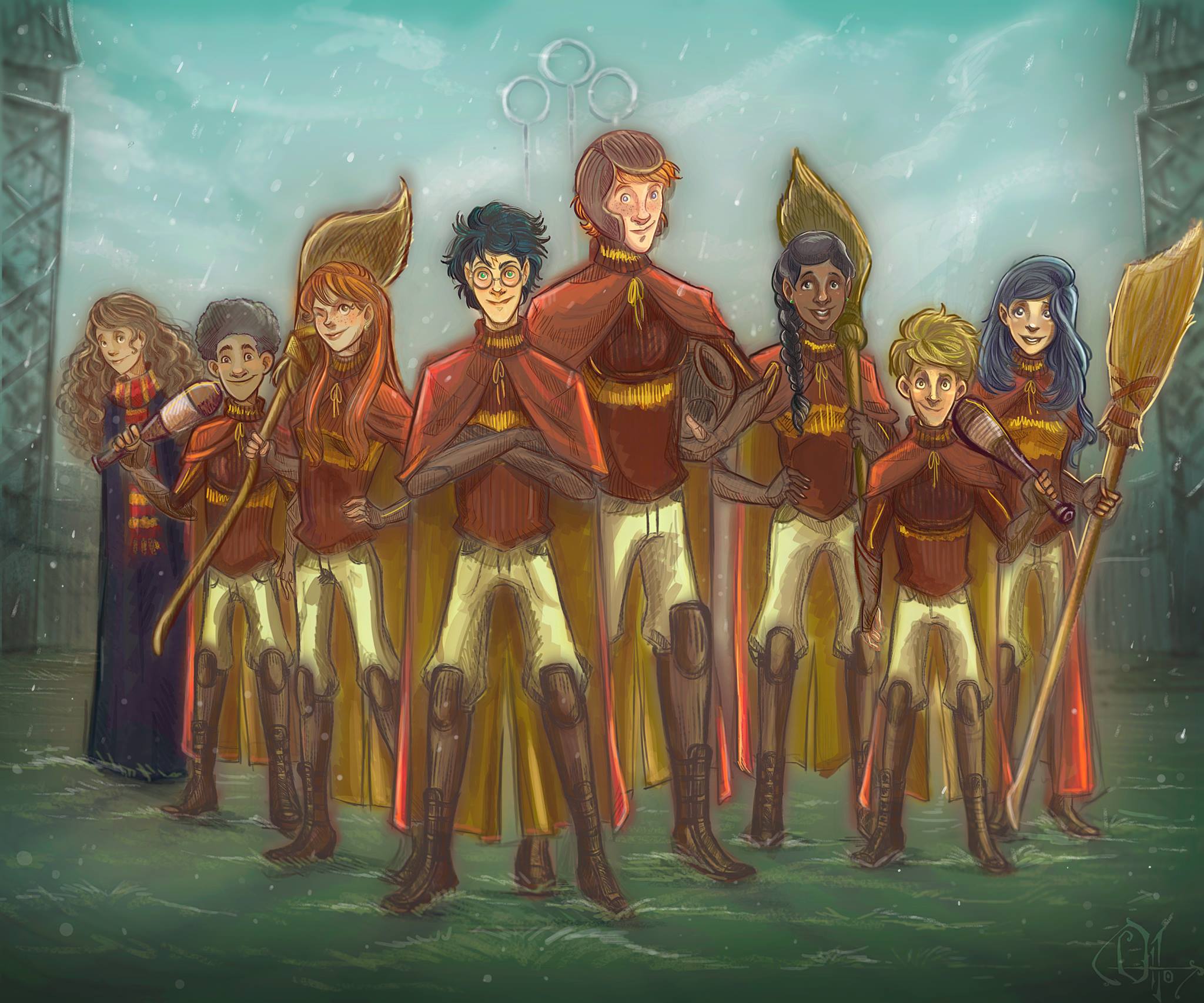 left to right: Hermione Granger (Supporter), Jimmy Peakes (Beater), Ginny Weasley (Chaser), Harry Potter (Seeker, team captain), Ron Weasley (Keeper), Katie Bell (Chaser), Ritchie Coote (Beater), Demelza Robins (Chaser).
Time da Grifinória do 6º ano. Fotografia tirada por Colin Creevey (The Gryffindor team of the 6th year.
Photograph taken by Colin Creevey).
Gryffindor Quidditch Team, Year Six
Commentary
Image title supplied by the Lexicon staff.
Comments