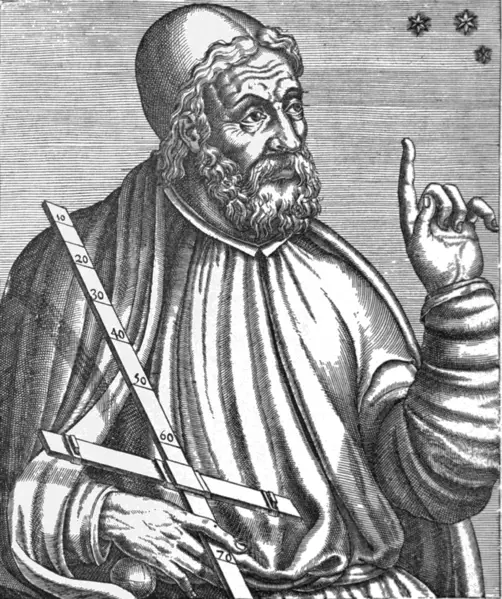 This work is in the public domain in its country of origin and other countries and areas where the copyright term is the author's life plus 100 years or less.
This work is in the public domain in the United States because it was published (or registered with the U.S. Copyright Office) before January 1, 1923.
Representation of Ptolemy.
Previously published in Les vrais pourtraits et vies des hommes illustres grecz, latins, et payens recueilliz de leurs tableaux livres et medalles antiques, et modernes. Par Andre Thevet angoumoysin, premier cosmographe du roy., premier tome, livre II, chap. 41, "Claude Ptolemee Pelusien", p. 87. Published by Blanche Marantin and Guillaume Chaudiere, Paris, 1584.
Date 1584
Source This reproduction is taken from Popular Science Monthly Volume 78, April, 1911, page 316
Author Unknown
Commentary
Image title supplied by the Lexicon staff.
Comments