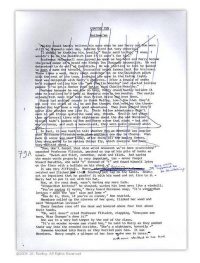 The text of the Harry Potter novels stayed almost the same over the ten years it took Rowling to write the saga. However, some variations and changes were made.
A number of differences exist between the Bloomsbury and the Scholastic editions of the Harry Potter books. Most of these differences were made by the US editors to clarify the text for American readers. For example, the UK version uses the term "skip" while the US edition uses the term "dumpster." While some would contend that there is no reason why American readers couldn't work out what a British term means, those kinds of changes do have some logic to them. However, some differences are a bit less easy to explain, such as the change which removed the number of Sirius's Gringotts vault in the US version.
Probably the most infamous change of all is that of the title of book one. Rowling reluctantly went along with the change, which was suggested by Arthur Levine of Scholastic Books. She says that she now regrets her decision to allow the change, but at the time she felt that she had to go along with the advice of her editors. It never occurred to her that her books would be known the world over and that she would one day wish she could change it back. The change was made and now it's part of Harry Potter history.
Differences Between British and US editions of the Books:
These pages list the specific differences between the British and American versions of the books. We have tried to include all changes, but every now and then a new one is spotted, and when that happens we do our best to list it here.
Harry Potter and the Philosopher's Stone / Sorcerer's Stone
Harry Potter and the Chamber of Secrets
Harry Potter and the Prisoner of Azkaban
Harry Potter and the Goblet of Fire
Harry Potter and the Order of the Phoenix
Harry Potter and the Half-Blood Prince
Harry Potter and the Deathly Hallows
Text also changed because Rowling was actively editing her books to fix errors and to adjust the story as she worked on the larger saga. As new editions of the books were released, these changes were incorporated into the text. The changes listed below are from a master list of edits circulated by Bloomsbury beginning summer 2004. Many small errors in the text were fixed with this list. Many of the fixes are simple spelling or punctuation fixes and of little interest, but some of the changes fix more glaring inconsistencies.
Edits and changes to the text of the Books:
This list comes from the master list of corrections from Bloomsbury in 2004. Some additional changes may have been made since, but this was the most important cumulative fix for books one through five.
Harry Potter and the Philosopher's Stone
Harry Potter and the Chamber of Secrets
Harry Potter and the Prisoner of Azkaban
Harry Potter and the Goblet of Fire
Harry Potter and the Order of the Phoenix
Harry Potter and the Half-Blood Prince