Characters
Locations
Magic
Canon
Events
Things
Creatures
Essays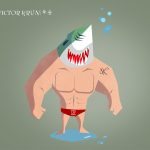 Transfiguration — "often nonverbal"
• Magical discipline
Transfiguration is magic which changes one object into another. It is possible to change inanimate objects into animate ones and vice versa. Some Transfiguration spells alter a part of something, such as changing a person's ears from normal into rabbit ears. At Hogwarts, Transfiguration is taught by Professor McGonagall. The… Read More
Wand-Extinguishing Charm — "Nox"
• Spells
The Wand-Extinguishing Charm turns off the light cast by the Wand-Lighting Charm. Read More