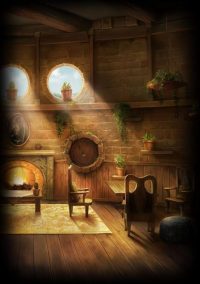 "Hufflepuffs are particularly good finders" If you've been part of the Harry Potter fandom you've probably heard this phrase throughout the internet but a lot of people don't know where it comes from. In the Philosopher's Stone the Sorting Hat says:
You might belong in Hufflepuff, Where they are just and loyal, Those patient Hufflepuffs are true, And unafraid of toil (PS7).
It's never mentioned in the book that finding is a trait of the Hufflepuff house. The quote actually comes from "A Very Potter Musical," a musical about Harry Potter created by a group of college students.
In the musical Cedric Diggory says that Hufflepuffs are good finders and repeats the word find whenever he has opportunity. Such as: "I don't FIND this to be surprising at all." This musical is absolutely hilarious and I would recommend you check it out on YouTube as well as the other Starkid productions. So the idea of Hufflepuffs being good finders is, unfortunately, not canon.
I hope you Hufflepuffs who didn't know the origin of this phrase, aren't too disappointed! Who knows you might be good at finding things after all!
Podcast: Play in new window | Download (Duration: 1:38 — 2.4MB)
Subscribe: Google Podcasts | Stitcher | RSS
Commentary
Notes
"A Very Potter Musical" from Wikipedia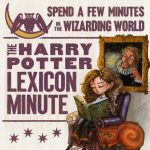 In the Harry Potter Lexicon Minute podcast you'll hear the voices of our editors sharing some of the many little things which delight us about the Wizarding World. In each podcast, one to two minutes in length, we'll talk about anything from cool trivia and interesting canon passages to the latest Wizarding World news. We hope you'll join us! And we'd love to hear from you as well. Feel free to use the comment section on the blogpost for each podcast to post your thoughts.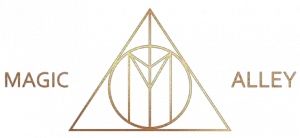 Special thanks go to Felicia Cano who gave us permission to use her amazing artwork of Hermione reading a book for the logo. Thanks also to Magic Alley for sponsoring the podcast!
Pensieve (Comments)