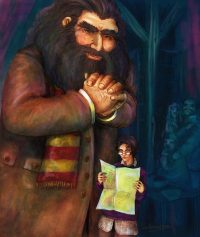 When J.K. Rowling started writing the Harry Potter books in the 1990s, social media had not been invented. No one owned a mobile phone yet, let alone a smart device. And even though most people owned a personal computer or a laptop, receiving a letter written by hand was not as unusual as it is today.
In the Harry Potter books, most letters that show up from the magical side of the world are important. They provide Harry with access to the wizarding world or words of comfort and – in this chapter – the invitation to the Quidditch World Cup. And wizards use ink and quills to write them.
Where did Rowling get the inspiration from, to include letters written by hand? It was never confirmed, but I have my suspicions. In her twenties, Rowling worked for Amnesty International for a short period of time. In her memorable Harvard Commencement Speech, she talks about the "hastily scribbled letters" and "handwritten eyewitness accounts". But also about the power of human empathy, about ordinary people who join together "to save people who they do not know and will never meet". The most impactful method they use? Handwritten letters.
As a volunteer at Amnesty International myself, I have heard survivors of brutal prisons talk about how their circumstances improved greatly (up to them being released) due to letters written by volunteers to their government. Russian human rights activists told us that handwritten letters are the most effective, because they convey that people are really putting an effort into them. It takes time to do more than simply sign an on line petition. And when you write a card or a letter to a prisoner of conscience by hand, you convey to them that they are not alone. Over and over again, these brave human rights defenders told us what helps them most, is helping them feel they are not alone.
Harry feeling alone is one of the big themes in the Harry Potter books. He is The Chosen One, and even before he knows it, he feels singled out and alone quite often. Even in chapter three of the Sorcerer's Stone, Harry mentions that "No one ever, in his whole life, had written to him. Who would? He had no friends, no other relatives." This theme of loneliness will come back to haunt Harry numerous times in the series – and in this book, the Goblet of Fire. So notice Harry's happiness every time he receives handwritten notes. Unless it's a Howler, of course.
Podcast: Play in new window | Download (Duration: 4:00 — 4.6MB)
Subscribe: Google Podcasts | Stitcher | RSS
Commentary
Notes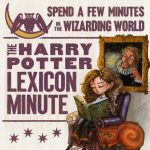 In the Harry Potter Lexicon Minute podcast you'll hear the voices of our editors sharing some of the many little things which delight us about the Wizarding World. In each podcast, just a couple of minutes in length, we'll talk about anything from cool trivia and interesting canon passages to the latest Wizarding World news. We hope you'll join us! And we'd love to hear from you as well. Feel free to use the comment section on the blogpost for each podcast to post your thoughts.
Special thanks go to Felicia Cano who gave us permission to use her amazing artwork of Hermione reading a book for the logo, which was created by Kim B.
Check out the PodBean app here
And if you want to create a podcast of your own, check out PodBean's hosting service.
Music: "Winter Chimes" Kevin MacLeod (incompetech.com)
Licensed under Creative Commons: By Attribution 3.0 License
http://creativecommons.org/licenses/by/3.0/
Pensieve (Comments)