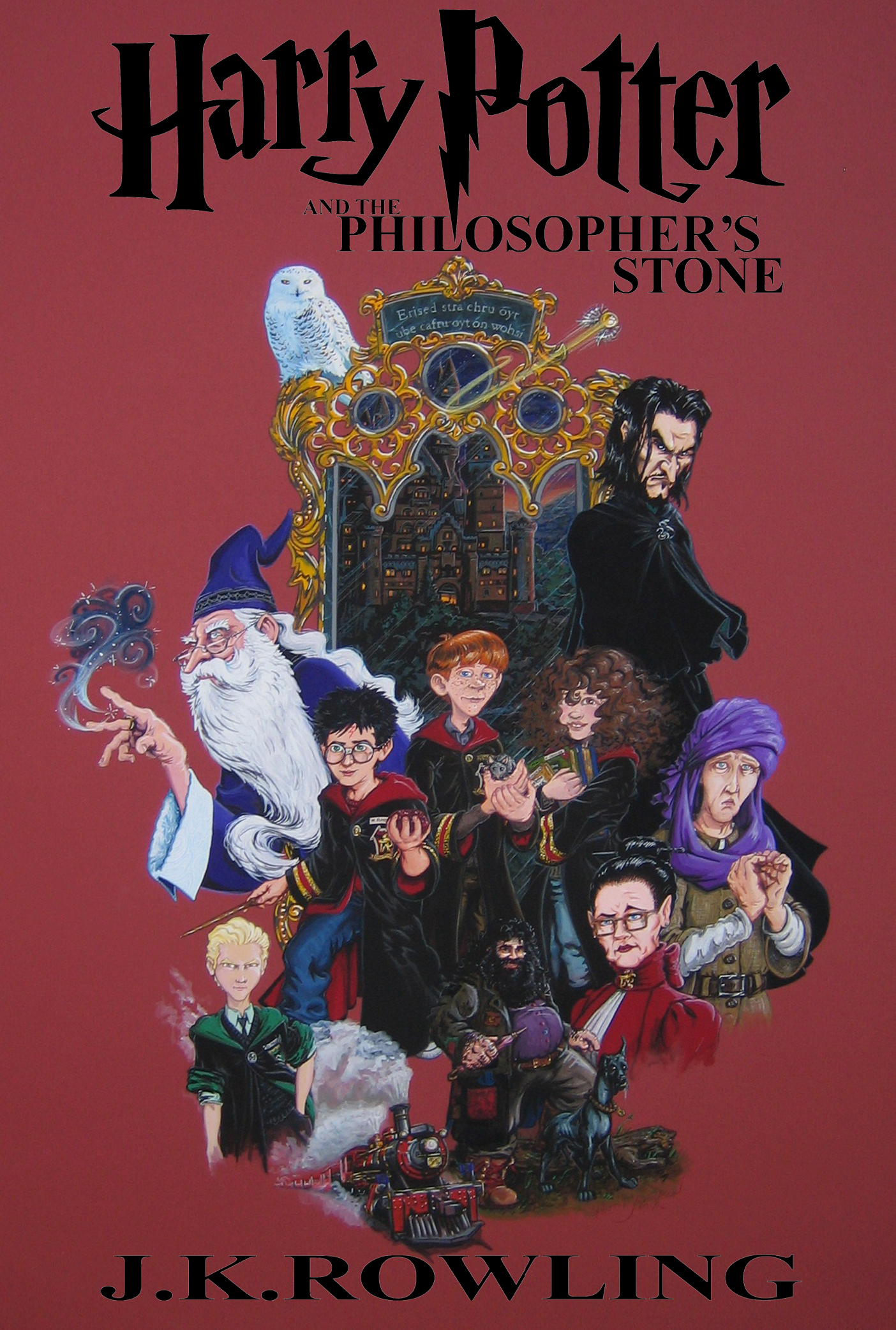 Cover of Harry Potter and the Philosopher's Stone, with images of characters and things from the book. Includes Harry, Hermione, Ron, Hagrid, Draco, Fang, Scabbers, HedwigProfessors McGonnagal, Snape and Dumbledore; the Mirror of Erised, a quidditch snitch and the Hogwarts Express.
Harry Potter: Book 1, Cover
Commentary
Image title supplied by the artist.
Comments