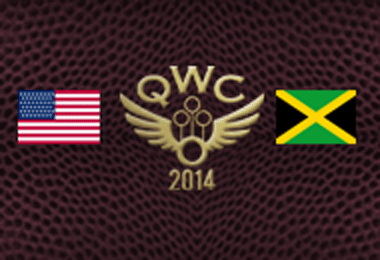 The Daily Prophet covered the 2014 Quidditch World Cup tournament in a series of articles by Senior Quidditch Correspondent Ginny Weasley. The fourth match of the Round of 16 – United States v Jamaica – took place on 16 May 2014.
Quidditch World Cup 2014, USA v JAM, Daily Prophet, 16 May 2014
Commentary
Image title supplied by the Lexicon staff.
Comments