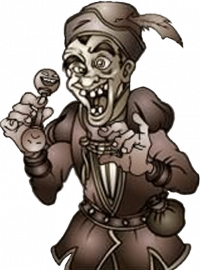 Felix Summerbee was the inventor of Cheering Charms (FW).
Commentary
Etymology
"Felix" = Latin for happy or lucky
Summerbee = light-hearted name combining "summer" and "bee"
Both his names are appropriate for someone who invented a type of mood-enhancing charm.
Notes
Summerbee was Wizard of the Month on JKR's website for May, 2004 (the month the site opened), and again for May 2005 (JKR).
Pensieve (Comments)