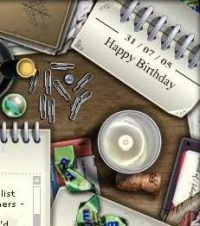 JK Rowling surprised fans everywhere on May 15, 2004, by opening a new website. Previously the site had consisted simply of a list of publishers for the Harry Potter books. The new site featured never-before-revealed information, incredible graphics, delightful Flash animations, and a lot of little tricks and surprises. Not surprisingly, the site was filled with the kind of tongue-in-cheek humor and sense of fun which mark everything Rowling creates.
The interactive version of Rowling's site was available from May 2004 through April 2012 as a way for the author to communicate with fans. Over the years, the site was a treasure trove of information about the Harry Potter universe and the writing of the books. Rowling answered fan questions, revealed new characters and the birthdates of many of the main characters. A locked door opened occasionally to show extra special news, such as the title of the next book. All the text of the site came directly from Rowling and is considered to be canon.
Sadly, the site was removed in April, 2012, and replaced with a more generic site about Rowling's other writing and work with very little Potter information.
Because the text on her site is written entirely by Rowling, the site is considered to be canon. She did not create the artwork, however, so things like the pictures of the Wizards of the Month aren't canon. The textual information is included in the Lexicon and indicated as being from Jo's site with the abbreviation (JKR).
In some ways Pottermore was a replacement for this site. However, much information found on this site has never been duplicated on Pottermore. Rowling has used her Twitter account instead of this site to provide some immediate, personal interaction with fans. Fortunately, archives are available which preserve all the text from the site. However, today's fans will never experience the delight of exploring the magical little world of Rowling's messy desk.
Explore the Lexicon's Guide to Rowling's Original Website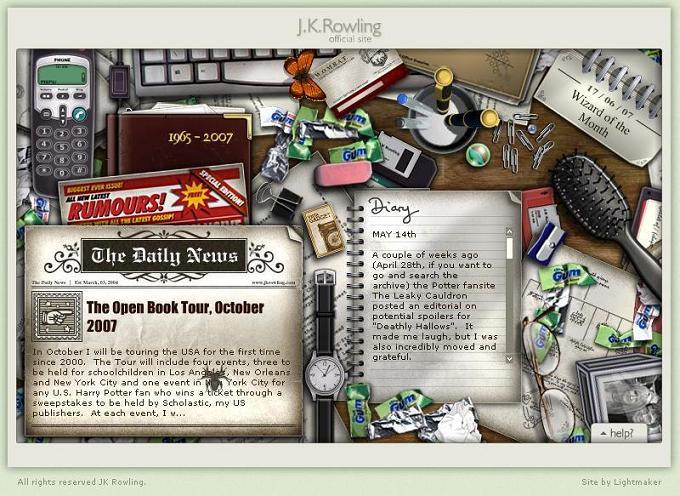 The site was replaced for a number of years with a fairly simple information page about Rowling's writing and social concerns.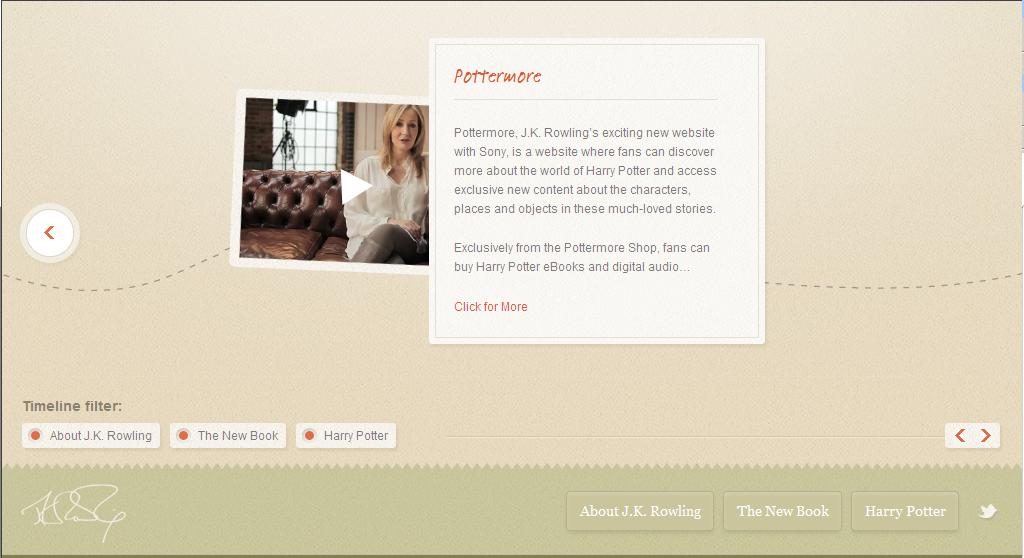 On December 20, 2016, much to the surprise and delight of fans, Rowling revealed another overhaul of her site. The design was more in line with the original desktop style, although modernized to be used on any device, and covered all of Rowling's ongoing projects, including the Fantastic Beasts film series and Rowling's mystery and crime novels.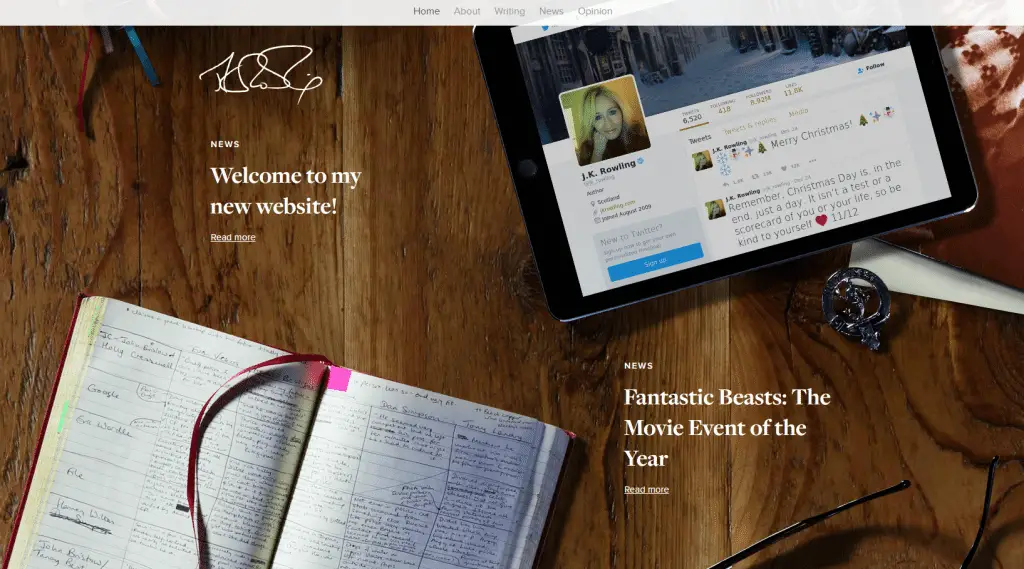 Characters Introduced
Alternate Title
JKRowling.com
Abbreviation
JKR (website)
Canonicity
Secondary Canon
Commentary
Tags: Rowling's writing website