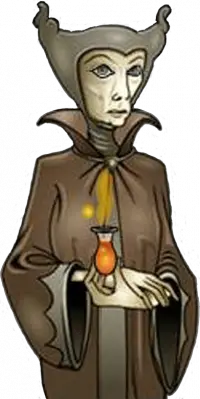 Ignatia Wildsmith was the inventor of Floo Powder (FW, Pm, WoM).
Ignatia attended Hogwarts, where she was sorted into Ravenclaw house (Pm).
Floo Powder is now produced only by Floo-Pow, a company headquartered in Diagon Alley.
Other canon notes and references
Wildsmith was the "Wizard of the Month" on JKR's website for December 2004 (JKR, WoM).
Ignatia Wildsmith
School
Hogwarts - Ravenclaw
Commentary
Etymology
"Ignis" is Latin for "fire".
Pensieve (Comments)
Tags: fire innovation inventors JKR.com WotM