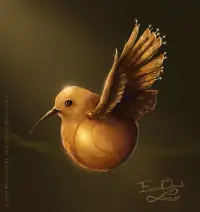 The introduction of the Golden Snidget to the game of Quidditch is described, and the eventual replacement of the bird with the Golden Snitch.
Calendar and Dates
early 1100s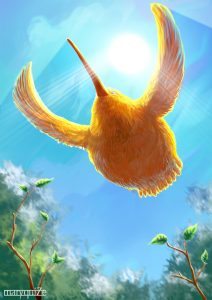 Snidget-hunting becomes a very popular wizarding sport and a twelfth century tapestry features witches and wizards hunting Snidgets.
1269
At a Cuaditch match in Kent, Wizard's Council chief Barberus Bragge offers 150 Galleons to the player who catches a Snidget he releases. Modesty Rabnott rescues the poor bird, but receives a hefty fine for her trouble.
mid 1300s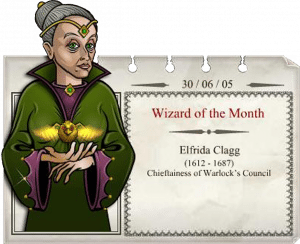 Elfrida Clagg, now Chieftainess of the Council, makes the endangered Snidget a protected species and establishes the Modesty Rabnott Snidget Reservation.
circa mid 1300s
Bowman Wright of Godric's Hollow invents the Golden Snitch, replacing the Snidget in the sport of Quidditch.
Interesting facts and notes
That he succeeded perfectly is clear from the many rolls of parchment he left behind him on his death (now in the possession of a private collector)....
The identity of the unnamed private collector who owns the Golden Snitch memorabilia relating to Bowman Wright of Godric's Hollow has been a matter for much speculation over the years.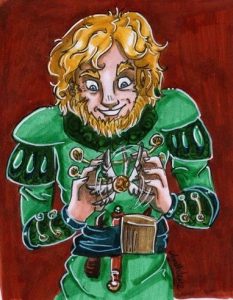 Bowman Wright
Metal Charmer
1492-1560
Mother was a witch, and father was a Muggle.
He is famous for combining his loves of magic, science, and sports by creating the Golden Snitch, which greatly improved the game of Quidditch (FW)
Bowman Wright
1492-1560
Famous for developing the Golden Snitch (WOTM)
It should be noted that Bowman Wright's date of birth on his Famous Wizard card, the Wizard of the Month entry for December 2005 on JKR's old website, and the Chocolate Frog card below is far too late for him to have been able to develop and produce the Golden Snitch for use in Quidditch by the late 1300s.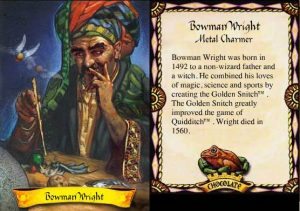 It is not likely that the game of Quidditch would have survived without the availability of a Snidget, or an equivalent to the Snitch, for such a prolonged period of time - possibly as much as 200 years?
Elfrida Clagg
1612-1687
Chieftainess of Warlock's Council (FW, WOTM)
By the middle of the following century, however, Golden Snidget numbers had fallen so low that the Wizards' Council, now headed by the considerably more enlightened Elfrida Clagg, made the Golden Snidget a protected species.... 
Elfrida Clagg's Famous Wizard card and Wizard of the Month entry (June 2005) on JKR's old website also do not fit into the timeline of the text.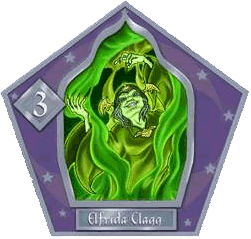 Memorable lines
....I was only fined ten Galleons for disrupting the game. Of course I've never had ten Galleons in my life, so that's the old home gone.
I'll be coming to live with you shortly, luckily they didn't take the Hippogriff.
Characters Introduced
QA
4 — The Arrival of the Golden Snitch
Author
Kennilworthy Whisp (J. K. Rowling)
Publication
March 21, 2001
Abbreviation
QA4: The Arrival of the Golden Snitch
Commentary