"Size is no guarantee of power. Look at Ginny. You've never been on the receiving end of one of her Bat-Bogey hexes, have you?" - George Weasley (OP6)
OP
6 — The Noble and Most Ancient House of Black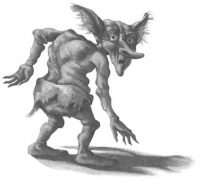 Harry, Sirius, and the Weasleys clean the Black house; Kreacher, the Black family house-elf, shows another darker side to house-elves; Harry is shown the Black family tree; and we learn that Sirius is not only related to the Weasleys and Tonks, but to the Malfoys and the Lestranges.
Calendar and Dates
The chapter begins late the night Harry arrives at twelve Grimmauld Place and continues through the night before his hearing. The chapter tells us the hearing is on 12 August, and we know he arrived at Grimmauld on 6 August, we know it covers roughly 5 days.
Interesting facts and notes
Still to come.
Exceptional character moments
Still to come....
Memorable lines
"Size is no guarantee of power. Look at Ginny. You've never been on the receiving end of one of her Bat-Bogey hexes, have you?"
They moved from the drawing room to a dining room on the ground floor where they found spiders large as saucers lurking in the dresser (Ron left the room hurriedly to make a cup of tea and did not return for an hour and a half).
Words and phrases
Characters Introduced
Commentary
Pensieve (Comments)
Tags: ancient corridor crack dark doors dreams dust family family tree houses jokes noble screaming trust