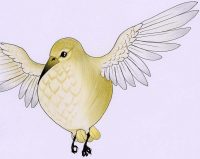 Hunter is an archaic Quidditch term for the equivalent player to the modern Seeker (QA4).
Background notes
This term was in use from the mid-1200s, when Quidditch was still the game of "Cuaditch" (QA4).
These players were called Hunters because their only task in the match was to capture (and therefore likely kill) a beautiful little bird known as the "Golden Snidget". Such was the popularity of the introduction of Hunters and Snidgets to the game, the bird became an endangered species (QA4).
Commentary
From the Web
Harry Potter Wiki: Quidditch
WizardingWorld (Pottermore) features:
Pensieve (Comments)
Tags: hunting match Quidditch history Quidditch traditions team teams