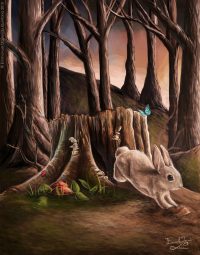 A few weeks ago we talked about some excellent sources of information about the Wizarding World which weren't novels: the "replica" schoolbooks of Quidditch Through the Ages and Fantastic Beasts and Where to Find Them, as well as Daily Prophet Newsletters and the Famous Wizards cards. We at the Lexicon consider a number of other sources to be canon, as you'll find on our Sources page. This week we are looking at a few of the other rich sources of canon such as Rowling's writing for Pottermore and her original website, her follow-up book Tales of Beedle the Bard, and a few of the most important interviews and webchats from the decade during which the novels were published. A lot of canon details were discussed, argued over, and settled by Rowling over those years … and a few mysteries still remain!
Ready to discover more about these? Onwards we go!
Podcasts:
Canon Thoughts: Early Interviews by Steve VanderArk
Canon Thoughts: Scholastic Interviews by Steve VanderArk
Canon Musings by Abby Koop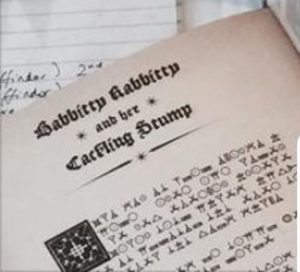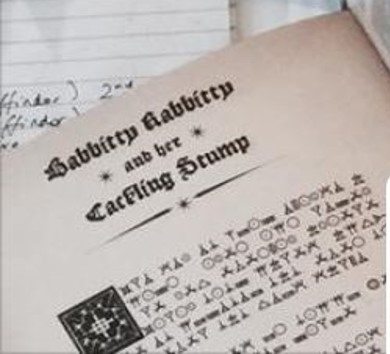 Goodbye Pottermore by Steve VanderArk
What is a Flint? by Steve VanderArk
The Number of Students at Hogwarts by Steve VanderArk
The Harry Potter Card Game by Steve VanderArk
Reader's Guides and Other Sources:
Tales of Beedle the Bard
The Wizard and the Hopping Pot
Babbity Rabbity and her Cackling Stump
The Tale of the Three Brothers
Rowling's Original Website
Other interesting sources:
Pottermore (at least, the parts of Pottermore that were actually written by Rowling)
List of all the canon interviews
Timelines and Calendars
Hogwarts schedules and routines
Essays
Is Jo's Website Canon? by Steve VanderArk
The List – Loose Ends before DH by Anita (akh), Jo Mears (Serenadust), Pippin, Lyn J. Mangiameli and Siriusly Snapey Susan
Puzzles, Mysteries, and Loose Ends by Steve VanderArk AFTER the publication of the last book
Interesting Artwork
We have hundreds and hundreds of pieces of fan artwork in our collection. Some subjects get a lot of depictions — Diagon Alley is a favorite topic, for example, and, well, of course it is! But there are a few pieces for the Famous Wizards or which illustrate things in the schoolbooks. Here are a few examples: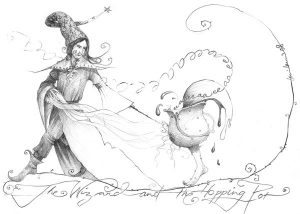 The Wizard and the Hopping Pot (WHP)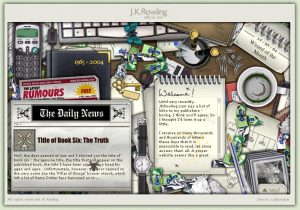 The desktop from J K Rowling's original website, 2004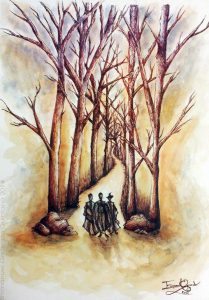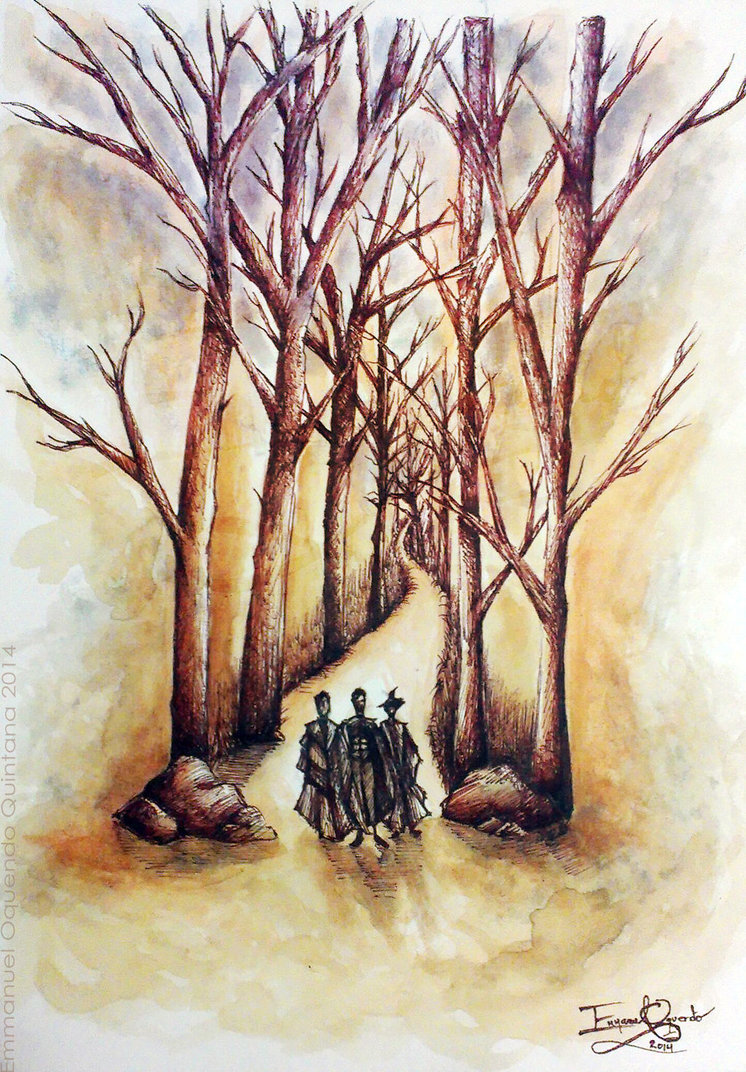 Tale of the Three Brothers (TTB)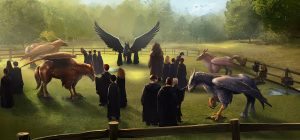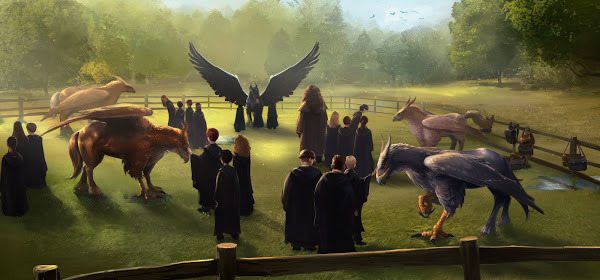 Hippogriffs from the original Pottermore, 2012 (PA6)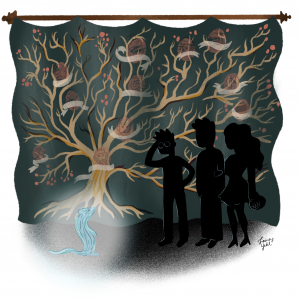 The Black Family Tree tapestry (BFT)
Artwork Challenge
We have tons of images of dragons and Dementors, Divination class, Professor Snape and Potions lessons. However, we have very few of the House ghosts–apart from Nearly-Headless Nick–or of Dean, Lee, and Seamus. Our Artwork Challenge for all you fan artists out there is to depict one of the lesser known characters or events in the series. If we really like your work, we may feature it in the Lexicon! Here are some suggestions from across the canon:
Send your artwork to steve@hp-lexicon.org. By submitting it, you are giving us permission to display your work on the Lexicon. We would like to include your name with your artwork so you are properly credited, so when you send your work let us know what name to use. Please also include a way to get a hold of you so that if we decide to feature your work as part of our regular collection we can contact you for more details. All artwork we display remains the property of the artist and they retain all copyright.
Special Feature: The 2004 Lexicon/MuggleNet Letter to Rowling
In September of 2004, I wrote a list of questions which I wanted Rowling to answer. I did so after being given permission by Neil Blair, Rowling's solicitor. These weren't plot questions which would have spoiled future books but rather factual details which hadn't been given in the books. I sent a copy of the letter over to Emerson Spartz of MuggleNet to give him a chance to comment and he sent the list back with several added questions. Once the list was finalized, I sent to questions on the Blair. Then we waited.
Eventually, a number of the questions were answered by Rowling on her website. Several others were answered in the next two books. One or two remain unanswered to this day.
One question I asked was for details about Dumbledore's wand. She didn't answer this one, which makes sense since, as it turned out, Dumbledore carried the Elder Wand which was a rather important plot point. However, I found it a humorous that Rowling stated after Deathly Hallows was published that she was surprised that no one had ever asked her about that wand. Ah, but we did, Jo, we did! You just never answered us.
This page lists the original Open Letter and beneath that, a run-down of the answers we received as of when that blog post was written, the answers we found out in later canon sources, and the answers which remain mysteries.
Coming up next week…
Next week we delve into the first chapters of the final novel in the series, Harry Potter and the Deathly Hallows. The anticipation for this last book was massive all over the world back in 2007. Do you remember where you were that night at midnight?
Commentary