Each wizarding governing body will be responsible for the concealment, care, and control of all magical beasts, beings, and spirits dwelling within its territory's borders. Should any such creature cause harm to, or draw the notice of, the Muggle community, that nation's wizarding governing body will be subject to discipline by the international Confederation of Wizards.
-- Clause 73 of the International Code of Wizarding Secrecy, added 1750 (FB)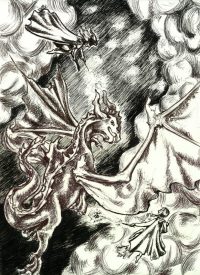 Dragon reservations are areas of wild land, far from Muggle civilization, which are set aside to protect and hide dragons. The Statute of Secrecy requires that the Wizarding government of each country take responsibility for the magical creatures living in their territory (FB), and for dragons this means setting up reservations.
Newt Scamander writes in Fantastic Beasts and Where to Find Them:
"Some of these safe areas must be kept under constant wizarding supervision; for example, dragon reservations. While unicorns and merpeople are only too happy to stay within the territories designated for their use, dragons will seek any opportunity to set forth in search of prey beyond the reservation borders."
There are presumably dragon reservations all over the world, hidden in the mountains where Muggles are unlikely to come across them. However, we only know of two specifically: one is between Kopparberg and Arjeplog in Sweden (FB); the other, in Romania – where Charlie Weasley works (PS6) and which, most likely, Harvey Ridgebit also established (JKR).
After retiring from teaching Care of Magical Creatures at Hogwarts, Silvanus Kettleburn frequently visited dragon sanctuaries; this resulted in him repeatedly needing replacements for the magical wooden limbs he received from Albus Dumbledore as a retirement present (Pm).
Commentary