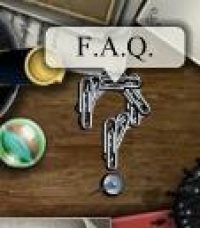 The following information was available on Rowling's original website until its demise and has since been accessible on the Wayback Machine and The Rowling Library websites.
What exactly happened when Voldemort used the Avada Kedavra curse on Harry in the forest?
Again, Voldemort violated deep laws of magic he did not understand, but there is more to it than that.
Having taken Harry's blood into himself, Voldemort is keeping alive Lily's protective power over Harry. So Voldemort himself acts almost like a Horcrux for Harry – except that the power of Lily's sacrifice is a positive force that not only continues to tether Harry to life, but gives Voldemort himself one last chance (Dumbledore refers to this last hope in chapter 35). Voldemort has unwittingly put a few drops of goodness back inside himself; if he had repented, he could have been healed more deeply than anyone would have supposed. But, of course, he refused to feel remorse.
Voldemort is also using the Elder Wand – the wand that is really Harry's. It does not work properly against its true owner; no curse Voldemort casts on Harry functions properly; neither the Cruciatus curse nor the Killing Curse. The Avada Kedavra curse, however, is so powerful that it does hurt Harry, and also succeeds in killing the part of him that is not truly him, in other words, the fragment of Voldemort's own soul still clinging to his. The curse also disables Harry severely enough that he could have succumbed to death if he had chosen that path (again, Dumbledore says he has a choice whether or not to wake up). But Harry does decide to struggle back to consciousness, capitalises on Lily's 'escape route', and pulls himself back to the realm of the living.
It is important to state that I always saw these kinds of magic (the very deepest life and death issues) as essentially un-scientific; in other words, there is no "Elder Wand + Lily's Blood = Assured Survival" formula. What counts, ultimately, are Harry and Voldemort's own choices. They have each been given certain weapons and safeguards, but the power of these objects and past happenings lie in how they are understood, and how they are used or enacted upon. Harry has a deeper and truer understanding of the meaning of the objects and past events, but his greatest powers, those that save him, are free will, courage and moral certainty.
What exactly was the mutilated baby-like creature Harry saw at King's Cross in chapter 35 of 'Hallows'?
I've been asked this a LOT. It is the last piece of soul Voldemort possesses. When Voldemort attacks Harry, they both fall temporarily unconscious, and both their souls – Harry's undamaged and healthy, Voldemort's stunted and maimed – appear in the limbo where Harry meets Dumbledore.
What are the properties of Draco's wand? Can we assume that its wood is hawthorn, as per the chart on your site?
Interestingly (to me) I decided that Draco had a hawthorn wand independently of the chart. So yes, it is hawthorn, and by a bizarre coincidence I assigned him that wood, as I assigned Harry holly, without realising it was the 'right' one. Spooky… but for various reasons hawthorn seems to suit Draco as holly suits Harry.
We learned in book six that Merope Gaunt staggered into the orphanage of New Year's Eve and gave birth to Tom Riddle 'within the hour'. Was Voldemort born on December 31st or January 1st?
He was born on December 31st.
What is Draco Malfoy's Patronus?
As of the end of Half-Blood Prince, he has no idea how to produce one, so nobody knows. You must remember that the ability to produce a Patronus demonstrates an advanced level of magic not routinely taught to young Hogwarts students (hence the surprise of the prospective members of Dumbledore's Army when they find out that Harry can make a Patronus).
Veritaserum plays a big part in finding out the truth from Mad-Eye Moody in book four. Why then is it not used for example in the trials mentioned in the same book? It would be much easier in solving problems like whether Sirius Black was guilty or not?
Veritaserum works best upon the unsuspecting, the vulnerable and those insufficiently skilled (in one way or another) to protect themselves against it. Barty Crouch had been attacked before the potion was given to him and was still very groggy, otherwise he could have employed a range of measures against the Potion – he might have sealed his own throat and faked a declaration of innocence, transformed the Potion into something else before it touched his lips, or employed Occlumency against its effects. In other words, just like every other kind of magic within the books, Veritaserum is not infallible. As some wizards can prevent themselves being affected, and others cannot, it is an unfair and unreliable tool to use at a trial.
Sirius might have volunteered to take the potion had he been given the chance, but he was never offered it. Mr. Crouch senior, power mad and increasingly unjust in the way he was treating suspects, threw him into Azkaban on the (admittedly rather convincing) testimony of many eyewitnesses. The sad fact is that even if Sirius had told the truth under the influence of the Potion, Mr. Crouch could still have insisted that he was using trickery to render himself immune to it.
We haven't heard the school song since the first book. Did the teachers rebel against it?
Dumbledore called for the school song when he was feeling particularly buoyant, but times are becoming ever darker in the wizarding world. Should Dumbledore ever suggest a rousing encore, you may assume that he is on top form once more.
When the Marauder's Map is insulting Snape, how did Prongs write his insult as he's dead?
Wizards have ways of making sure their voices are heard after their death – think of Bertha Jorkins rising out of the Pensieve in 'Goblet of Fire', the Sorting Hat continuing to spout the wisdom of the Founders hundreds of years after their deaths, the ghosts walking around Hogwarts, the portraits of dead headmasters and mistresses in Dumbledore's office, not to mention Mrs. Black's portrait in number twelve, Grimmauld Place… there are other examples, too, of which the Marauder's Map is merely one. It is not really Prongs writing the insult to Snape, it is as though he left a magical recording of his voice within the map.
Nicholas Flamel is in the book 'the Da Vinci Code', did you get his name from there?
No, Nicholas Flamel is a historical character. Flamel lived in France in the fourteenth century and is supposed to have discovered how to make a philosopher's stone. There are mentions of sightings of him through the centuries because he was supposed to have gained immortality. There are still streets named after Flamel and his wife Perenelle in Paris.
What education do the children of wizards have before going to Hogwarts?
They are, as many of you have guessed, most often home educated. With very young children, as you glimpsed at the wizards' camp before the Quidditch World Cup in 'Goblet of Fire', there is the constant danger that they will use magic, whether inadvertently or deliberately; they cannot be trusted to keep their true abilities hidden. Even Muggle-borns like Harry attract a certain amount of unwelcome attention at Muggle schools by re-growing their hair overnight and so on.
Are all the pure-blood families going to die out? (We've lost the Blacks and the Crouches during the series)
Don't forget that, as Sirius revealed in 'Order of the Phoenix', none of these families is really 'pure' – in other words, they merely cross Muggles and Squibs off the family tree and pretend that they didn't exist. But yes, the number of families claiming to be pure is diminishing. By refusing to marry Muggles or Muggle-borns, they are finding it increasingly difficult to perpetuate themselves. This subject is touched upon in 'Half-Blood Prince'.
So how DO the members of the Order of the Phoenix communicate with each other?
I was surprised that this particular question won the poll, because the answer (as I've already said) can be found in an already-published book (Goblet of Fire), whereas the other two questions related to book six. But perhaps I was influenced by the fact that I knew the other two questions had interesting answers – and, of course, you will shortly know the answers to those questions anyway!
Members of the Order use their Patronuses to communicate with each other. They are the only wizards who know how to use their spirit guardians in this way and they have been taught to do so by Dumbledore (he invented this method of communication). The Patronus is an immensely efficient messenger for several reasons: it is an anti-Dark Arts device, which makes it highly resilient to interference from Dark wizards; it is not hindered by physical barriers; each Patronus is unique and distinctive, so that there is never any doubt which Order member has sent it; nobody else can conjure another person's Patronus, so there is no danger of false messages being passed between Order members; nothing conspicuous needs to be carried by the Order member to create a Patronus.
And, as many of you have deduced, Dumbledore's Patronus is indeed a phoenix.
Is Flitwick a short human or is he some other type of being? (A Mugglenet/Lexicon question)
Just like Dean Thomas (see 'Extras'), Flitwick has a background that I now realise will never see its way into the books because it is not relevant to the plot. He is human but with a dash of goblin ancestry – something like a great, great, great grandfather. This is only interesting in as much as it gives him a perhaps unexpected empathy for people like Hagrid who are, in Death Eater parlance, half-breeds. However, Flitwick and Hagrid have never had a scene together, so Flitwick's genetic composition has been relegated to the very back of my mind over the six novels in which he features, although I think it has informed his character. Slightly dotty though he may be, he is welcoming of all students, whatever their background (he did say in 'Philosopher's Stone' that he was very fond of Lily, thus establishing that he was not prejudiced against Muggle-borns).
I must admit, I was taken aback when I saw the film Flitwick, who looks very much like a goblin/elf (I've never actually asked the filmmakers precisely what he is), because the Flitwick in my imagination simply looks like a very small old man.
How did you feel about the POA filmmakers leaving the Marauder's Map's background out of the story? (A Mugglenet/Lexicon question)
I was fine with it. It is simply impossible to incorporate every one of my storylines into a film that has to be kept under four hours long. Obviously films have restrictions novels do not have, constraints of time and budget; I can create dazzling effects relying on nothing but the interaction of my own and my readers' imaginations – hence my preference for the page over the screen.
Do all young people in Britain's Wizarding World go to Hogwarts? For example, did Stan Shunpike attend Hogwarts? Or is Hogwarts a school just for those who are particularly good at magic while others go into trades without formal schooling? [Mugglenet/Lexicon question]
Everyone who shows magical ability before their eleventh birthday will automatically gain a place at Hogwarts; there is no question of not being 'magical enough'; you are either magical or you are not. There is no obligation to take up the place, however; a family might not want their child to attend Hogwarts.
On a related note, I have added some information on Squibs in the 'Extras' Section (Miscellaneous).
What is the core of Hermione's wand? [asked by vast numbers of people]
Dragon heartstring, so Harry, Ron and Hermione unite the three Ollivander wand cores (other wandmakers may use different substances, as shown by Fleur's wand, but Ollivander is widely acknowledged to be the best maker).
I have added more information on wands (including Hermione's) in the 'Extras' Section (Miscellaneous).
Is Theodore Nott the "stringy" Slytherin mentioned in the Thestral class scene? If he isn't, who is that boy? [Mugglenet/Lexicon question]
Yes, he is. In my notes Nott is also described as 'rabbity' in appearance.
Why did Colin Creevey's camera work etc?
As a vast number of people have pointed out to me in the last twenty four hours (some of them related to me by ties of blood) Colin DID develop a photograph from his camera in 'Chamber of Secrets' (my previous answer stated that he never did so).
Cameras, like radios (or, as the wizards call them 'wirelesses' – they're always a bit behind the times when it comes to Muggle technology) do exist in the wizarding world (there's a radio in the Weasleys' kitchen and we know there are cameras because of the moving photographs you see everywhere). Wizards do not need electricity to make these things work; they function by magic, but in the case of such objects the wizards liked the Muggle invention enough to appropriate the idea without adding cumbersome plugs/batteries.
I have an old notebook in which it says dev sol (potion) magic [indecipherable word] photos move. Adept as I am at interpreting my old scribbles, I can tell you that the original idea was that wizards would use a magical developing potion to make their photographs move.
SO… as Colin's batteries can't work in Hogwarts, clearly his camera is running off the magical atmosphere and he is then developing his photographs in the magical potion that causes the figures therein to move. All of which goes to show that Colin has a lot more initiative than I ever realised.
The poll question answer has also been queried, but I didn't get that one wrong – for details, see P.S.
I have learned something from this experience, which is that when you read through twenty chapters at a sitting, then decide to do some FAQs for the website in the early hours of the morning, you mess up. I'll make sure I'm a bit more alert for the next batch.
In "Philosopher's Stone" Aunt Petunia says that Lily came back from Hogwarts with frog spawn in her pockets and turned teacups into rats. If this is true, why wasn't Lily expelled?
Aunt Petunia is exaggerating a little; you have to allow for her state of mind when she started shrieking these things. However, just like her son, Lily was not averse to testing the limits of the Statute of Secrecy, so you can safely assume she will have had a few warning letters – nothing too serious, though.
Did the character Hedvig in Henrik Ibsen's "The Wild Duck" influence the naming of Harry Potter's owl?
No, I found St. Hedwig in a book of medieval saints years ago, and the name stuck fast in my memory.
You say that people cannot Apparate or Disapparate within Hogwarts and yet Dobby manages it, why is this?
House-elves are different from wizards; they have their own brand of magic, and the ability to appear and disappear within the castle is necessary to them if they are to go about their work unseen, as house-elves traditionally do.
How did Fred and George get their names, is it from the twins in "Gone With the Wind", they were both red headed boys?
Until I received this letter, I had no idea that the actors who played Stuart and Brent Tarleton were called Fred Crane and George Reeves. No, this isn't where I got the names (I simply called Fred and George 'Fred and George' because I like those names and they fitted well with the old fashioned names of the other Weasley brothers), but it is a funny coincidence!
Fred and George have red hair because Ron does; in other words, I created Ron as a character first, then invented his brothers and sister.
Why did you make the Leprechaun gold disappear in "Goblet of Fire" and Harry not notice?
I smiled rather ruefully to myself when I did this. Harry doesn't worry about money, because he's got enough of it. Ron, on the other hand, is poor, and he cannot imagine how it must be not to notice a pocketful of gold disappearing. I think I was just remembering how it felt to be like Ron; certainly, for that moment, I felt more sympathy for Ron than Harry – my past self more than my present, if you like. If Harry had noticed the leprechaun gold disappear at the time of the world cup, there would have been less poignancy when we came to the Niffler scene, where I wanted to show, through Ron, how hard it is sometimes not to have any money when other people do.
Peeves chews gum, how can he when he is a ghost? (Nearly Headless Nick can't eat).
Peeves isn't a ghost; he was never a living person. He is an indestructible spirit of chaos, and solid enough to unscrew chandeliers, throw walking sticks and, yes, chew gum.
Why didn't Fred and George notice Peter Pettigrew on the Marauder's Map before ("Prisoner of Azkaban")?
It would not have mattered if they had. Unless somebody was very familiar with the story of Sirius Black (and after all, Sirius was not Mr. and Mrs. Weasley's best friend – indeed, they never knew him until after he escaped from Azkaban), Fred and George would be unlikely to know or remember that Peter Pettigrew was the person Sirius had (supposedly) murdered. Even if Fred and George HAD heard the story at some point, why would they assume that the 'Peter Pettigrew' they occasionally saw moving around the map was, in fact, the man murdered years before?
Fred and George used the map for their own mischief-making, so they concentrated, naturally enough, on those portions of the map where they were planning their next misdeeds. And finally, you must not forget that hundreds of little dots are moving around this map at any given time… Fred and George did not know everyone in school by name, so a single unfamiliar name was unlikely to stand out.
You said recently that Charlie was two years older than Percy. If that's so, he would have been the Seeker in Harry's first year. Can you clarify his and Bill's ages for us?
I knew I'd messed up that question the moment I had answered it, but web chats move fast and I wanted to keep going to get through as many questions as I could. Bill is two years older than Charlie, who is three years older than Percy, who is two years older than Fred and George, who are two years older than Ron, who is a year older than Ginny. Sorry. Maths is not my strong suit (though it's better than my geography, as those who have found the most recent Easter Eggs might already know).
If a teacher is head of a house, can we assume that they were sorted into those houses when they were students at Hogwarts? Is that also true for the house ghosts? So was Snape a Slytherin?
A Mugglenet/Harry Potter Lexicon Open Letter Question (I can't promise I'll answer them all, but I'll try and work through them). Yes, if the teacher is Head of House you can indeed assume that they were pupils within that house. So Snape was very definitely a Slytherin and yes, the same is true of the house ghosts.
Why are some people in the wizarding world (e.g., Harry) called 'half-blood' even though both their parents were magical?
The expressions 'pure-blood', 'half-blood' and 'Muggle-born' have been coined by people to whom these distinctions matter, and express their originators' prejudices. As far as somebody like Lucius Malfoy is concerned, for instance, a Muggle-born is as 'bad' as a Muggle. Therefore Harry would be considered only 'half' wizard, because of his mother's grandparents.
If you think this is far-fetched, look at some of the real charts the Nazis used to show what constituted 'Aryan' or 'Jewish' blood. I saw one in the Holocaust Museum in Washington when I had already devised the 'pure-blood', 'half-blood' and 'Muggle-born' definitions, and was chilled to see that the Nazis used precisely the same warped logic as the Death Eaters. A single Jewish grandparent 'polluted' the blood, according to their propaganda.
I have been engulfed by an avalanche of questions on the subject of 'Prince' having once been a title of 'Chamber'. I am therefore attempting to answer most of them under this heading, which I think just about covers all the answerable variations (the unanswerable ones include questions such as 'who's the Half-Blood Prince?' 'what happens in the Half-Blood Prince?' and 'what does Half-Blood Prince mean?')
The plot of 'Prince' bears no resemblance whatsoever to the plot of 'Chamber', nor is it an off-cut of 'Chamber'. The story of 'Prince' takes off where 'Phoenix' ended and does not hark back to four years previously. True, mention is made to events that happened in 'Chamber,' but of course, mention is also made of events that happened in 'Stone', 'Azkaban', 'Goblet' and 'Phoenix'.
'The Half-Blood Prince' might be described as a strand of the overall plot. That strand could be used in a whole variety of ways and back in 1997 I considered weaving it into the story of 'Chamber'. It really didn't fit there, though; it was not part of the story of the basilisk and Riddle's diary, and before long I accepted that it would be better to do it justice in book six. I clung to the title for a while, even though all trace of the 'Prince' storyline had disappeared, because I liked it so much (yes, I really like this title!). I re-christened book two 'Chamber of Secrets' when I started the second draft.
The link I mentioned between books two and six does not, in fact, relate to the 'Half-Blood Prince' (because there is no trace left of the HBP storyline in 'Chamber'.) Rather, it relates to a discovery Harry made in 'Chamber' that foreshadows something that he finds out in 'Prince'.
What is the significance, if any, of Mark Evans?
I couldn't answer the poll question before now, because I've been making arrangements to take my family into hiding. It takes time to arrange fake passports, one-way air tickets to Bolivia and twenty-four hour armed security.
Why should I resort to such desperate measures? Because after you've heard this answer, I'll have to disappear for my own safety.
Now before I get down to it (you can guess what's coming, can't you?) I am going to put up a feeble pre-emptive defence. Firstly, you were all spinning highly ingenious theories about Mark Evans, so I thought that you would welcome the chance to hear the truth about him. Secondly, I tried hard not to raise hopes or expectations by adding the crucial words 'if any' to the question. Thirdly… there is no thirdly. I'm just killing time.
(Takes deep breath)
Mark Evans is… nobody. He's nobody in the sense that Mr. Prentice, Madam Marsh and Gordon-Dudley's-gang-member are nobodies, just background people who need names, but who have no role other than the walk-on parts assigned to them.
(Checks that Neil has immunized the dog and that Jessica has packed her Gameboy, and continues)
I've got nobody to blame but myself. Sirius Black, Mrs. Figg and Mundungus Fletcher were all mentioned in passing well before they burst onto the stage as fully-fledged characters, so now you've all become too clever, not for your own good, but for mine. The fact is that once you drew my attention to it, I realised that Mark Evans did indeed look like one of those 'here he is, just a casual passer-by, nothing to worry about, bet you barely noticed him' characters who would suddenly become, half way through book seven, 'Ha ha! Yes, Mark Evans is back, suckers, and he's the key to everything! He's the Half Blood Prince, he's Harry's Great-Aunt, he's the Heir of Gryffindor, he lives up the Pillar of Storgé and he owns the Mystic Kettle of Nackledirk!' (Possible title of book seven there, must make a note of it).
Then why – WHY – (I hear you cry) – did I give him the surname "Evans"? Well, believe me, you can't regret it more than I do right now. "Evans" is a common name; I didn't give it much thought; I wasn't even trying to set up another red herring. I could just as easily have called him 'Smith' or 'Jones' (or 'Black' or 'Thomas' or 'Brown', all of which would have got me into trouble too).
What else can I say? Many of the theories you presented were highly plausible. If you knew how often I've checked the FAQ poll hoping that one of the other questions might edge into the lead…
Well, that's that. The car with false license plates is at the door and I've got to glue on my goatee. Goodbye.
Why did Harry have to forget the mirror he had been given by Sirius in 'Order of the Phoenix'?
I can't give a full answer to this, because it is relevant to books six and seven. However, the short answer is that Harry was determined never to use the mirror, as is clearly stated in chapter 24: 'he knew he would never use whatever it was'. For once in Harry's life, he does not succumb to curiosity, he hides the mirror and the temptation away from himself, and then, when it might have been useful, he has forgotten it.
The mirror might not have helped as much as you think, but on the other hand, will help more than you think. You'll have to read the final books to understand that!
Why could Harry see the Thestrals 'Order of the Phoenix'? Shouldn't he have been able to see them much earlier, because he saw his parents/Quirrell/Cedric die?
I've been asked this a lot. Harry didn't see his parents die. He was in his cot at the time (he was just over a year old) and, as I say in 'Philosopher's Stone', all he saw was a flash of green light. He didn't see Quirrell's death, either. Harry had passed out before Quirrell died and was only told about it by Dumbledore in the last chapter.
He did, however, witness the murder of Cedric, and it is this that makes him able to see the Thestrals at last. Why couldn't he see the Thestrals on his trip back to the train station? Well, I didn't want to start a new mystery, which would not be resolved for a long time, at the very end of the fourth book. I decided, therefore, that until Harry is over the first shock, and really feels what death means (ie, when he fully appreciates that Cedric is gone forever and that he can never come back, which takes time, whatever age you are) he would not be able to see the Thestrals. After two months away from school during which he has dwelled endlessly on his memories of the murder and had nightmares about it, the Thestrals have taken shape and form and he can see them quite clearly.
How did Harry get the Marauder's Map back at the end of 'Goblet of Fire'?
He simply took it back from the fake Moody's office, but I never show him doing so. Maybe I'll insert a line in the next edition. I'm afraid I took it for granted that you'd all assume that next time he passed the untenanted office he'd go and get it!
At the end of 'Goblet of Fire', in which order should Harry's parents have come out of the wand?
Lily first, then James. That's how it appears in my original manuscript but we were under enormous pressure to edit it very fast and my American editor thought that was the wrong way around, and he is so good at catching small errors I changed it without thinking, then realised it had been right in the first place. We were all very sleep-deprived at the time.
In 'Prisoner of Azkaban', why couldn't the Ministry of Magic have sent Sirius an owl, and then followed it, to find him?
Just as wizards can make buildings unplottable, they can also make themselves untraceable. Voldemort would have been found long ago if it had been as simple as sending him an owl!
In 'Chamber of Secrets', what would have happened if Ginny had died and Tom Riddle had escaped the diary?
I can't answer that fully until all seven books are finished, but it would have strengthened the present-day Voldemort considerably.
Why did Marcus Flint do an extra year at Hogwarts?
Either I made a mistake or he failed his exams and repeated a year. I think I prefer Marcus making the mistake.
Where do you get your names?
I've always 'collected' – that's to say, remembered – unusual names and finally found a use for them! I love names; sad to say, I really enjoy reading lists of them, for me it's like casting an eye over a pile of unwrapped presents, each of the names representing a whole person. War memorials, telephone directories, shop fronts, saints, villains, baby-naming books – you name it, I've got names from it! I also make up names, the most popular one being 'quidditch', of course.
Can prefects take points or not? A prefect took points from Gryffindor in the Chamber of Secrets, and then there was a reference to prefects not being allowed to dock points. What are the rules?
Ron got it wrong in 'Phoenix', from which we deduce that he hasn't been a very authoritarian prefect thus far; he clearly hasn't been taking points from anybody.
Could there please be a book of Hogwart spells?
Hmmm… well, I've got no plans to write one, I'm afraid. There really aren't special 'Hogwarts' spells, in any case, just general wizarding spells such as any accomplished witch or wizard could perform if they'd consulted the right textbook.
The following entries were not from the F.A.Q. but rather from the Extras>The Books section.
Dean Thomas's background (Chamber of Secrets)
Anybody who has read both the American and British versions of 'Philosopher's Stone' will notice that Dean Thomas's appearance is not mentioned in the British book, whereas in the American one there is a line describing him (in the chapter 'The Sorting Hat').
This was an editorial cut in the British version; my editor thought that chapter was too long and pruned everything that he thought was surplus to requirements. When it came to the casting on the film version of 'Philosopher's Stone', however, I told the director, Chris, that Dean was a black Londoner. In fact, I think Chris was slightly taken aback by the amount of information I had on this peripheral character. I had a lot of background on Dean, though I had never found the right place to use it. His story was included in an early draft of 'Chamber of Secrets' but then cut by me, because it felt like an unnecessary digression. Now I don't think his history will ever make it into the books.
Dean is from what he always thought was a pure Muggle background. He has been raised by his mother and his stepfather; his father walked out on the family when Dean was very young. He has a very happy home life, with a number of half-brothers and sisters.
Naturally when the letter came from Hogwarts Dean's mother wondered whether his father might have been a wizard, but nobody has ever discovered the truth: that Dean's father, who had never told his wife what he was because he wanted to protect her, got himself killed by Death Eaters when he refused to join them. The projected story had Dean discovering all this during his school career. I suppose in some ways I sacrificed Dean's voyage of discovery for Neville's, which is more important to the central plot.
Mafalda (Goblet of Fire)
I have spoken before now about the Weasley cousin who made it quite a long way into 'Goblet of Fire' before I cut her. I really liked her as a character and did not want to sacrifice her, but she just wasn't doing the job she was supposed to do so she had to go.
Mafalda was the daughter of the 'second cousin who's a stockbroker' mentioned in 'Philosopher's Stone'. This stockbroker had been very rude to Mr. and Mrs. Weasley in the past, but now he and his (Muggle) wife had inconveniently produced a witch, they came back to the Weasleys asking for their help in introducing her to wizarding society before she starts at Hogwarts. The Weasleys agreed to taking her for part of the Summer, including the Quidditch World Cup, but regretted this almost immediately. Mrs. Weasley suspected that Mafalda's parents simply wanted to get rid of her for a while, because she turns out to be the most unpleasant child Mrs. Weasley has ever met.
Mafalda was supposed to convey certain information about the Death Eaters to Harry, Ron and Hermione, because as a nosy, eavesdropping Slytherin who likes to impress, she does not keep her mouth shut when she overhears their sons and daughters talking. Unfortunately, however bright I made her, there were obvious limitations to what an eleven year old closeted at school could discover, whereas Rita Skeeter, whom I subsequently built up to fulfil Mafalda's function, was much more flexible.
The best thing about Mafalda was that she was a match for Hermione. To the latter's horror, Mafalda was highly gifted and a real show-off, so that Hermione was torn between deploring the rule-breaking and longing to join in and beat her.
Malfoy & Nott (Chamber of Secrets/Goblet of Fire)
I liked this scene so much I tried to use it twice; unfortunately, it didn't work in either place so I finally laid it to rest in one of the cardboard boxes where I keep all my old drafts, notes, electricity bills and chewing gum wrappers.
As in the case of Dean Thomas, I know much more about Theodore Nott than has ever appeared in the books. Raised by a very elderly widower and Death Eater father, Theodore is a clever loner who does not feel the need to join gangs, including Malfoy's.
However, in this scene Theodore's father (the same Nott who was badly injured in the closing chapters of 'Order of the Phoenix') goes to visit Lucius Malfoy to discuss Voldemort-related business and we see Draco and Theodore alone in the garden having a talk of their own. I really liked the scene, firstly because it showed the Malfoys' home, and the difference between the place where Draco has grown up and number four, Privet Drive; then because we rarely see Draco talking to anybody he considers a real equal, and he is forced to see Theodore as such, because Theodore is just as pure-blooded as he is, and somewhat cleverer. Together these two Death Eaters' sons discuss Dumbledore's regime at Hogwarts and Harry Potter, with all sorts of stories that the Death Eaters tell about how this baby boy survived the Dark Lord's attack.
Mopsy the dog-lover (Goblet of Fire)
When Padfoot returns in 'Goblet of Fire', I initially had him stay with a highly- eccentric, dog-loving old witch on the edge of Hogsmeade. She kept a pack of ill-assorted dogs, was on constant bad terms with her neighbours because of the barking and the mess, and had welcomed in Sirius, assuming him to be a stray.
I think my editor was quite right to ask me to get rid of Mopsy, because she added nothing to the plot. I just liked portraying a batty dog-lover (as opposed to batty cat-lover Mrs. Figg). However, it made more sense to stow Sirius in a nice simple cave to have Harry, Ron, Hermione and Sirius's chat about Barty Crouch Jnr. without distractions.
Opening Chapters of Philosopher's Stone
There were many different versions of the first chapter of 'Philosopher's Stone' and the one I finally settled on is not the most popular thing I've ever written; lots of people have told me that they found it hard work compared with the rest of the book. The trouble with that chapter was (as so often in a Harry Potter book) I had to give a lot of information yet conceal even more. There were various versions of scenes in which you actually saw Voldemort entering Godric's Hollow and killing the Potters and in early drafts of these, a Muggle betrayed their whereabouts. As the story evolved, however, and Pettigrew became the traitor, this horrible Muggle vanished.
Other drafts included a character by the name of 'Pyrites', whose name means 'fool's gold'. He was a servant of Voldemort's and was meeting Sirius in front of the Potters' house. Pyrites, too, had to be discarded, though I quite liked him as a character; he was a dandy and wore white silk gloves, which I thought I might stain artistically with blood from time to time.
The very, very earliest drafts of the first chapter of 'Philosopher's Stone' have the Potters living on a remote island, Hermione's family living on the mainland, her father spotting something that resembles an explosion out at sea and sailing out in a storm to find their bodies in the ruins of their house. I can't remember now why I thought this was a good idea, but I clearly recognised that it wasn't fairly early on, because the Potters were re-located to Godric's Hollow for all subsequent drafts.
The Opening Chapter of Book Six
I have come close to using a chapter very like this in 'Philosopher's Stone' (it was one of the discarded first chapters), 'Prisoner of Azkaban' and 'Order of the Phoenix' but here, finally, it works, so it's staying. And that's all I'm going to say, but when you read it, just know that it's been about thirteen years in the brewing.
What happens to a secret when the Secret-Keeper dies?
I was surprised that this question won, because it is not the one that I'd have voted for… but hey, if this is what you want to know, this is what you want to know!
When a Secret-Keeper dies, their secret dies with them, or, to put it another way, the status of their secret will remain as it was at the moment of their death. Everybody in whom they confided will continue to know the hidden information, but nobody else.
Just in case you have forgotten exactly how the Fidelius Charm works, it is "an immensely complex spell involving the magical concealment of a secret inside a single, living soul. The information is hidden inside the chosen person, or Secret-Keeper, and is henceforth impossible to find — unless, of course, the Secret-Keeper chooses to divulge it" (Harry Potter and the Prisoner of Azkaban)
In other words, a secret (eg, the location of a family in hiding, like the Potters) is enchanted so that it is protected by a single Keeper (in our example, Peter Pettigrew, a.k.a. Wormtail). Thenceforth nobody else – not even the subjects of the secret themselves – can divulge the secret. Even if one of the Potters had been captured, force fed Veritaserum or placed under the Imperius Curse, they would not have been able to give away the whereabouts of the other two. The only people who ever knew their precise location were those whom Wormtail had told directly, but none of them would have been able to pass on the information.
Crookshanks
I am not overly fond of cats. Like Hagrid, I am allergic to them and much prefer dogs. However, there was an exception. When I was working in London in the late 1980s I used to eat my lunch in a nearby square on sunny days and a large, fluffy ginger cat that looked as though it had run face-first into a wall used to prowl around the sunbathers there; I assume it lived in a nearby house. I didn't ever get close enough to give myself an asthma attack, but I became distantly fond of this cat, which prowled among the humans around it looking disdainful and refusing to be stroked. When I decided to give Hermione an unusually intelligent cat I gave him the appearance of this haughty animal, with the slightly unfair addition of bandy legs.
Crookshanks, as anybody who has read Fantastic Beasts and Where to Find Them will have guessed, is half Kneazle. And if you don't know what a Kneazle is, you need to hurry up and buy Fantastic Beasts and Where to Find Them (all royalties go to help some of the poorest children in the world).
Gilderoy Lockhart
I have only once set out to depict somebody I have met and, unlikely though it might seem, the result was Gilderoy Lockhart. I assure you that the person on whom Gilderoy was modelled was even more objectionable than his fictional counterpart. He used to tell whopping great fibs about his past life, all of them designed to demonstrate what a wonderful, brave and brilliant person he was. Perhaps he didn't really believe he was all that great and wanted to compensate, but I'm afraid I never dug that deep.
You might think it was mean of me to depict him as Gilderoy, but you can rest assured he will never, ever guess. He's probably out there now telling everybody that he inspired the character of Albus Dumbledore. Or that he wrote the books and lets me take the credit out of kindness.
Harry and Dudley: Future Hope?
A couple of people have told me that they hoped to see Dudley at King's Cross in the Epilogue, accompanying a wizarding child. I must admit that it did occur to me to do that very thing, but a short period of reflection convinced me that any latent wizarding genes would never survive contact with Uncle Vernon's DNA, so I didn't do it.
However, I know that after Dudley's brave attempt at reconciliation at the start of Deathly Hallows, the two cousins would have remained on 'Christmas Card' terms for the rest of their lives, and that Harry would have taken his family to visit Dudley's when they were in the neighbourhood (occasions dreaded by James, Albus and Lily).
Hermione Granger
In the old days the question I was asked most often was, 'how do you pronounce the girl's name?' As I expect you have noticed, I cunningly inserted the answer to this question in 'Goblet of Fire', when I had Hermione instruct Viktor Krum how to say it properly: Her – my – o – nee. I used to hear 'Her – moyne' a lot, but my favourite mis-pronunciation ever was 'Hermy – one.' I think I like it better than the proper way.
In the dim and distant past Hermione's surname was 'Puckle', but it didn't suit her at all and was quickly changed for something a little bit less frivolous.
Hermione's birthday is September the 19th.
When we were editing 'Philosopher's Stone' my editor wanted me to cut the scene in which Harry, Ron and Hermione fight the troll. Although I had accepted most of the smaller cuts he wanted me to make I argued hard for this one. Hermione, bless her, is so very annoying in the early part of 'Philosopher's Stone' that I really felt it needed something (literally) huge to bring her together with Harry and Ron.
I have often said that Hermione is a bit like me when I was younger. I think I was seen by other people as a right little know-it-all, but I hope that it is clear that underneath Hermione's swottiness there is a lot of insecurity and a great fear of failure (as shown by her Boggart in 'Prisoner of Azkaban').
Nearly Headless Nick
In the first draft of 'Chamber of Secrets', Nick sang a self-penned ballad explaining how his head had (nearly) come off. My editor was not very fond of the song and so I cut it. However, for those who are curious, here is the story of Nick's decapitation in his own moving words.
It was a mistake any wizard could make
Who was tired and caught on the hop
One piffling error, and then, to my terror,
I found myself facing the chop.
Alas for the eve when I met Lady Grieve
A-strolling the park in the dusk!
She was of the belief I could straighten her teeth
Next moment she'd sprouted a tusk.
I cried through the night that I'd soon put her right
But the process of justice was lax;
They'd brought out the block, though they'd mislaid the rock
Where they usually sharpened the axe.
Next morning at dawn, with a face most forlorn,
The priest said to try not to cry,
"You can come just like that, no, you won't need a hat,"
And I knew that my end must be nigh.
The man in the mask who would have the sad task
Of cleaving my head from my neck,
Said "Nick, if you please, will you get to your knees,"
And I turned to a gibbering wreck.
"This may sting a bit" said the cack-handed twit
As he swung the axe up in the air,
But oh the blunt blade! No difference it made,
My head was still definitely there.
The axeman he hacked and he whacked and he thwacked,
"Won't be too long", he assured me,
But quick it was not, and the bone-headed clot
Took forty-five goes 'til he floored me.
And so I was dead, but my faithful old head
It never saw fit to desert me,
It still lingers on, that's the end of my song,
And now, please applaud, or you'll hurt me.
Some Random Facts About The Weasley Family
Ron was the only one of three major characters whose surname never changed; he has been 'Weasley' from start to finish. In Britain and Ireland the weasel has a bad reputation as an unfortunate, even malevolent, animal. However, since childhood I have had a great fondness for the family mustelidae; not so much malignant as maligned, in my opinion.
There are also many superstitions associated with redheaded people and most state that they are in some way unlucky (Judas Escariot was supposedly red-haired), but this is nonsense; I happen to like red hair as well as weasels.
Although I never meant him to be like Sean, once I got Ron onto the page he often behaved like my oldest friend, who is both very funny and deeply loyal. However, there are also substantial differences between Ron and Sean. I have only once set out to faithfully depict a real human being (see Gilderoy Lockhart); everywhere else, though I might have borrowed the occasional real person's characteristic, they are at least 90% imaginary.
Before her marriage Mrs. Weasley was Molly Prewett. As you will note from chapter one, Philosopher's Stone, she has lost close family members to Voldemort.
Arthur Weasley was one of three brothers. Ginny (full name Ginevra, not Virginia), is the first girl to be born into the Weasley clan for several generations.
Fred and George were born – when else? – on April Fool's Day.
For Girls Only, Probably…
Being thin. Probably not a subject that you ever expected to read about on this website, but my recent trip to London got me thinking…
It started in the car on the way to Leavesden film studios. I whiled away part of the journey reading a magazine that featured several glossy photographs of a very young woman who is either seriously ill or suffering from an eating disorder (which is, of course, the same thing); anyway, there is no other explanation for the shape of her body. She can talk about eating absolutely loads, being terribly busy and having the world's fastest metabolism until her tongue drops off (hooray! Another couple of ounces gone!), but her concave stomach, protruding ribs and stick-like arms tell a different story. This girl needs help, but, the world being what it is, they're sticking her on magazine covers instead. All this passed through my mind as I read the interview, then I threw the horrible thing aside.
But blow me down if the subject of girls and thinness didn't crop up shortly after I got out of the car. I was talking to one of the actors and, somehow or other, we got onto the subject of a girl he knows (not any of the Potter actresses – somebody from his life beyond the films) who had been dubbed 'fat' by certain charming classmates. (Could they possibly be jealous that she knows the boy in question? Surely not!)
'But,' said the actor, in honest perplexity, 'she is really not fat.'
'"Fat" is usually the first insult a girl throws at another girl when she wants to hurt her,' I said; I could remember it happening when I was at school, and witnessing it among the teenagers I used to teach. Nevertheless, I could see that to him, a well-adjusted male, it was utterly bizarre behaviour, like yelling 'thicko!' at Stephen Hawking.
His bemusement at this everyday feature of female existence reminded me how strange and sick the 'fat' insult is. I mean, is 'fat' really the worst thing a human being can be? Is 'fat' worse than 'vindictive', 'jealous', 'shallow', 'vain', 'boring' or 'cruel'? Not to me; but then, you might retort, what do I know about the pressure to be skinny? I'm not in the business of being judged on my looks, what with being a writer and earning my living by using my brain…
I went to the British Book Awards that evening. After the award ceremony I bumped into a woman I hadn't seen for nearly three years. The first thing she said to me? 'You've lost a lot of weight since the last time I saw you!'
'Well,' I said, slightly nonplussed, 'the last time you saw me I'd just had a baby.'
What I felt like saying was, 'I've produced my third child and my sixth novel since I last saw you. Aren't either of those things more important, more interesting, than my size?' But no – my waist looked smaller! Forget the kid and the book: finally, something to celebrate!
So the issue of size and women was (ha, ha) weighing on my mind as I flew home to Edinburgh the next day. Once up in the air, I opened a newspaper and my eyes fell, immediately, on an article about the pop star Pink.
Her latest single, 'Stupid Girls', is the antidote-anthem for everything I had been thinking about women and thinness. 'Stupid Girls' satirises the talking toothpicks held up to girls as role models: those celebrities whose greatest achievement is un-chipped nail polish, whose only aspiration seems to be getting photographed in a different outfit nine times a day, whose only function in the world appears to be supporting the trade in overpriced handbags and rat-sized dogs.
Maybe all this seems funny, or trivial, but it's really not. It's about what girls want to be, what they're told they should be, and how they feel about who they are. I've got two daughters who will have to make their way in this skinny-obsessed world, and it worries me, because I don't want them to be empty-headed, self-obsessed, emaciated clones; I'd rather they were independent, interesting, idealistic, kind, opinionated, original, funny – a thousand things, before 'thin'. And frankly, I'd rather they didn't give a gust of stinking chihuahua flatulence whether the woman standing next to them has fleshier knees than they do. Let my girls be Hermiones, rather than Pansy Parkinsons. Let them never be Stupid Girls. Rant over.
Harry Potters
There are quite a few real Harry Potters out there. So far I have heard of a newborn baby who actually has Harry's full name (Harry James Potter), a barrister in London, a grandfather who was very pleased that he had become cool in his grandchildren's eyes, a soldier who died in the second world war (I was sent a picture of his tombstone) and a clockmaker who worked in London in the last century.
NAQ
… which means, 'never asked question'.
Why did Dumbledore have James' invisibility cloak at the time of James' death, given that Dumbledore could make himself invisible without a cloak?
Prior to posting this I had a quick look on-line, and realised that some fans have been speculating about this question. However, nobody has ever asked me about it, and they really should have done. Just to allay the fears of the justifiably suspicious, this isn't what we in the know call 'a Mark Evans situation.'* There IS a significant – even crucial – answer.
* Note to newcomers: my attempt to put to rest certain wild theories about the unimportant character of 'Mark Evans' backfired when I inadvertently built up even more excitement by promising to explain his significance. [This was posted after DH was released, so Rowling is assuming that fans know the answer to this question now. –SVA]
Owls
Owls feature in many superstitions across the world. To the Greeks, the owl was emblematic of Athena, goddess of wisdom and war, and if an owl was sighted flying over the Greek army prior to battle it was considered an omen of victory. To the Romans, on the other hand, the owl was an unlucky creature that predicted death and disaster. In Britain there is a superstition that it is unlucky to see an owl by daylight, a superstition I had fun with in the first chapter of 'Philosopher's Stone' where, of course, the sudden explosion of owls flying by daylight represented something very lucky indeed, though the Muggles did not know it.
My wizards' owls reflect their personality to a certain extent. Poor Ron gets Pigwidgeon, who is a Scops (these are very small owls with ears – cute, but distinctly unshowy). Poor exhausted Errol is a Great Gray, which in my opinion is the most comical-looking owl in the world – just Google the Great Gray to see what I mean. Naturally I gave my hero what I consider to be the most beautiful owl of the lot: the Snowy Owl, which also goes by the name of Ghost Owl. These are not native to Britain, so I felt that she would give Harry kudos at Hogwarts (there is no other snowy owl there, as I trust you have noticed). However, any owl expert would tell you that Hedwig is strangely atypical of her breed. Only after Philosopher's Stone had been accepted for publication did I realise that Snowy Owls are diurnal. I think it was during the writing of 'Chamber of Secrets' that I discovered that Snowy Owls are also virtually silent, the females being even quieter than the males. So all of Hedwig's night-time jaunts and her many reproving hoots may be taken as signs of her great magical ability or my pitiful lack of research, whichever you prefer.
(Incidentally: there has been a spate of stories in the press recently concerning the upswing in popularity of keeping owls as pets, allegedly as a result of the Harry Potter books. If it is true that anybody has been influenced by my books to think that an owl would be happiest shut in a small cage and kept in a house, I would like to take this opportunity to say as forcefully as I can: please don't.)
Spell Definitions
Every now and then somebody asks me for the difference between a spell, a charm and a hex. Within the Potter world, the boundaries are flexible, and I imagine that wizards may have their own ideas. Hermione-ish, however, I've always had a working theory:
Spell:
The generic term for a piece of magic.
Charm:
Does not fundamentally alter the properties of the subject of the spell, but adds, or changes, properties. Turning a teacup into a rat would be a spell, whereas making a teacup dance would be a charm. The grey area comes with things like 'Stunning Spells', which on balance I think are Charms, but which I call spells for alliterative effect.
Hexes:
Has a connotation of dark magic, as do jinxes, but of a minor sort. I see 'hex' as slightly worse. I usually use 'jinx' for spells whose effects are irritating but amusing.
Curses:
Reserved for the worst kinds of dark magic.
SQUIBS
I have been asked all sorts of questions about Squibs since I first introduced the concept in 'Chamber of Secrets'. A Squib is almost the opposite of a Muggle-born wizard: he or she is a non-magical person born to at least one magical parent. Squibs are rare; magic is a dominant and resilient gene.
Squibs would not be able to attend Hogwarts as students. They are often doomed to a rather sad kind of half-life (yes, you should be feeling sorry for Filch), as their parentage often means that they will be exposed to, if not immersed in, the wizarding community, but can never truly join it. Sometimes they find a way to fit in; Filch has carved himself a niche at Hogwarts and Arabella Figg operates as Dumbledore's liaison between the magical and Muggle worlds. Neither of these characters can perform magic (Filch's Kwikspell course never worked), but they still function within the wizarding world because they have access to certain magical objects and creatures that can help them (Arabella Figg does a roaring trade in cross-bred cats and Kneazles, and if you don't know what a Kneazle is yet, shame on you). Incidentally, Arabella Figg never saw the Dementors that attacked Harry and Dudley, but she had enough magical knowledge to identify correctly the sensations they created in the alleyway.
The Elder Wand
I decided that the core of the Elder Wand is the tail hair of a Thestral; a powerful and tricky substance that can be mastered only by a witch or wizard capable of facing death.
The Irish Quidditch team and West Ham Football Club
The Irish Quidditch team players are all named after people I have known. 'Moran', 'Troy' and 'Quigley,' are good friends. 'Troy' is one of my very oldest friends and she also happens to be a passionate supporter of West Ham Football Club. It is in her honour that the only soccer team ever mentioned in the books is West Ham.
WANDS
I gave Harry a wand made of holly wood back in 1990, when I first drafted chapter six of 'Philosopher's Stone'. It was not an arbitrary decision: holly has certain connotations that were perfect for Harry, particularly when contrasted with the traditional associations of yew, from which Voldemort's wand is made. European tradition has it that the holly tree (the name comes from 'holy') repels evil, while yew, which can achieve astonishing longevity (there are British yew trees over two thousand years old), can symbolise both death and resurrection; the sap is also poisonous.
Some time after I had given Harry his holly-and-phoenix wand I came across a description of how the Celts had assigned trees to different parts of the year and discovered that, entirely by coincidence, I had assigned Harry the 'correct' wood for his day of birth. I therefore decided to give Ron and Hermione Celtic wand woods, too. Ron, who was born in the February 18 – March 17 period, was given an ash wand (I think I had originally marked him down for beech), and Hermione, who was born between September 2 and September 29, received a vine wood wand (I can't remember what I originally stipulated for Hermione; possibly I had not specified a wood for her at that stage).
I have only used the Celtic assignations for Ron and Hermione. Hagrid, for instance, has an oak wand though by this Celtic system he should have a wand made of elder; in Britain, the oak is 'King of the Forest' and symbolises strength, protection and fecundity; what other wood could 'choose' Hagrid? In any case, I liked having a hidden connection between Harry, Ron and Hermione's wands that only I knew about (until now, anyway).
For those who are interested in the trees assigned to the different parts of the Celtic year, below is the chart that I used. I apologise to any Celtic tree experts out there for any inaccuracies I may have reproduced (I have found slight variations between sources since I first came across this information.)
December 24 – January 20 = Birch (Beth)
January 21 – February 17 = Rowan (Luis)
February 18 – March 17 = Ash (Nion)
March 18 – April 14 = Alder (Fearn)
April 15 – May 12 = Willow (Saille)
May 13 – June 9 = Hawthorn (Huath)
June 10 – July 7 = Oak (Duir)
July 8 – August 4 = Holly (Tinne)
August 5 – September 1 = Hazel (Coll)
September 2 – September 29 = Vine (Muin)
September 30 – October 27 = Ivy (Gort)
October 28 – November 24 = Reed (Ngetal)
November 25 – December 23 = Elder (Ruis)
Canonicity
Secondary Canon
Commentary