Which of the three hallows would you choose to gain power of, and why?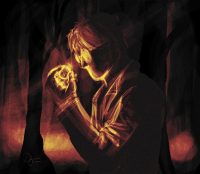 I'd like to discuss a passage in the Deathly Hallows that has always interested me. It's after Harry, Ron and Hermione, hear the Tale of the Three Brothers:
"It's just a morality tale, it's obvious which gift is the best, which one you'd choose–"
The three of them spoke at the same time; Hermione said "the cloak," Ron said, "the wand," and Harry said, "the stone."
It is interesting to look at why each member of the trio chose a different Hallow:
It makes sense that Harry would want the Resurrection Stone: He knows so many people in his life who have died: his mother and father, Sirius, etc. and through the stone he would be able to see them again. This is what's most valuable to him because this is what he could use to connect with his loved ones, and the power of the elder wand and the cloak don't compare.
Hermione, being Hermione, goes for the logical answer. Having read the story and seen the reaction of the brothers, she sees that the one with the Invisibility Cloak lived the best life, and to her it feels like the best choice.
Ron chooses the Elder Wand because it represents power. Since Ron feels he has been overshadowed his whole life by his older brothers and his best friend being the Chosen One, he feels that the wand would be the smartest choice for him because it would finally be an opportunity for him to be the best.
These different choices go perfectly with their characterizations. Which of the three hallows would you choose to gain power of, and why?
Podcast: Play in new window | Download (Duration: 1:56 — 2.7MB)
Subscribe: Google Podcasts | Stitcher | RSS
Commentary
Notes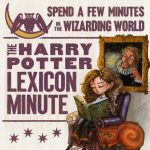 In the Harry Potter Lexicon Minute podcast you'll hear the voices of our editors sharing some of the many little things which delight us about the Wizarding World. In each podcast, one to two minutes in length, we'll talk about anything from cool trivia and interesting canon passages to the latest Wizarding World news. We hope you'll join us! And we'd love to hear from you as well. Feel free to use the comment section on the blogpost for each podcast to post your thoughts.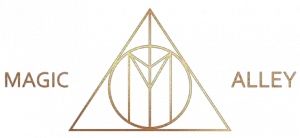 Special thanks go to Felicia Cano who gave us permission to use her amazing artwork of Hermione reading a book for the logo. Thanks also to Magic Alley for sponsoring the podcast!
Pensieve (Comments)
Tags: choices