"...a hook-nosed man was shouting at a cowering woman, while a small dark-haired boy cried in a corner…"
-- from Snape's memories, briefly glimpsed by Harry during Occlumancy lessons (OP26)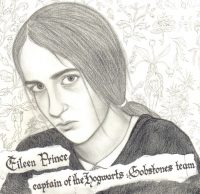 The Snape family is a Muggle/Wizarding family who lived in Cokeworth. From contemporary accounts, it would seem that the family was not a happy one. The son of that family, Severus, still occupies the family home in the lower class street of Spinner's End. Evidence suggests that neither Tobias, the Muggle father, nor Eileen, the witch mother, still live there. Their fate is unknown.
Notable members include:
Commentary
Tags: families