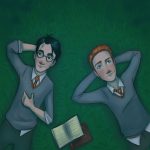 🎙️ OP12: Is It Monday Again?
• Podcast Episode
Chapter twelve of Order of the Phoenix starts with Harry and Ron racing downstairs for the Great Hall on the first day of classes. It's the start of the 1995-1996 school year and, as I mentioned in previous podcasts, Harry is already feeling separated and alone. To add to… Read More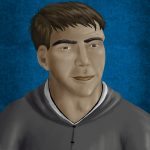 🎙️ OP9: What is a "Flint"?
• Podcast Episode
Rowling said in an interview in 2005 (TLC) that since she doesn't re-read her own books, "there are thousands of fans who know the books much better than I do." I suppose that's why she admitted to using the Harry Potter Lexicon as a reference while writing… Read More