"If we were sometimes arrogant little berks, you mean..."
-- Sirius Black (OP29)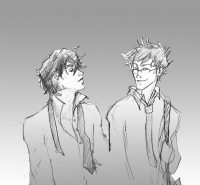 Definition
British slang for idiot
Idiot, objectionable person. The word is actually derived from a very crude and offensive bit of rhyming slang, but in this form is considered to be inoffensive.
Sirius Black described himself and James Potter as "arrogant little berks" to justify the bullying of Severus Snape which Harry accidentally witnessed in one of Snape's Pensieve memories (OP29).
Aberforth Dumbledore described Dumbledore's friend Elphias Doge as an "old berk" who "thought the sun shone out of my brother's every orifice" (DH28).
Commentary