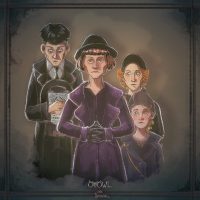 This is an encore episode from February 10, 2018.
Chastity, Credence, and Modesty may have seemed like strange names to viewers of Fantastic Beasts and Where to Find Them, but they are rooted in the Barebone family's Puritan past. Not only is the Barebones's church named for Salem, Massachusetts, but also the family seems to be descended from Bartholomew Barebone, an anti-magic no-maj with roots in early Puritan colonists in North America.  Rowling writes about this in her "History of Magic in North America" on Pottermore.
Overtly-pious sounding names like Verity and Abstinence were common among Puritans. One plentiful source of peculiar Puritan names was a real-life family with the surname Barebone. A particularly notable member of this family was the Puritan Preacher and Member of Parliament Praise-God Barebone, who lent his name to the Barebone Parliament

– which immediately preceded the beginning of Britain's time as a Puritan-run Protectorate.
Podcast: Play in new window | Download (Duration: 2:00 — 2.7MB)
Subscribe: Google Podcasts | Stitcher | RSS
Commentary
Notes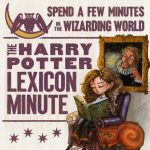 In the Harry Potter Lexicon Minute podcast you'll hear the voices of our editors sharing some of the many little things which delight us about the Wizarding World. In each podcast, one to two minutes in length, we'll talk about anything from cool trivia and interesting canon passages to the latest Wizarding World news. We hope you'll join us! And we'd love to hear from you as well. Feel free to use the comment section on the blogpost for each podcast to post your thoughts.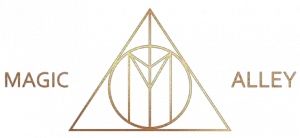 Check out the PodBean app here
And if you want to create a podcast of your own, check out PodBean's hosting service.
Special thanks go to Felicia Cano who gave us permission to use her amazing artwork of Hermione reading a book for the logo. Thanks also to Magic Alley for sponsoring the podcast!
Pensieve (Comments)
Tags: prejudice