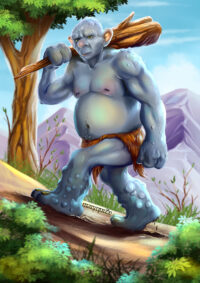 Muldoon struggled to find a working legal definition for "beast" and "being" during a summit on the subject. His simplistic idea for calling anything that walked on two legs a "being" and therefore to be given full rights backfired spectacularly when goblins introduced trolls, hags, and a number of other two-legged but definitely bestial creatures to the summit (FB).
Burdock Muldoon is Chief of the Wizards' Council
Certainty
Stated in canon
Type of Event
Wizarding world
Commentary
Notes
Muldoon's tenure as Chief of the Wizards' Council is specifically stated as being in the 14th century in FB. Moreover, he is said in that book to have been followed by Elfrida Clagg, who was Chief a century after the introduction of the Snidget into Quidditch in 1269. However, the dates given on the Famous Wizard card for Muldoon lists him as being born in 1429 and dying in 1490, a full century later. In the hierarchy of canon, the book trumps the cards, so we list the events of Muldoon's time as Chief in the 14th century and note the discrepancy.
Pensieve (Comments)
Tags: inconsistencies