"And here comes Hurst. He's got... some people are on the pitch, they think it's all over. It is now!"
-- BBC Commentator Kenneth Wolstenholme on the final goal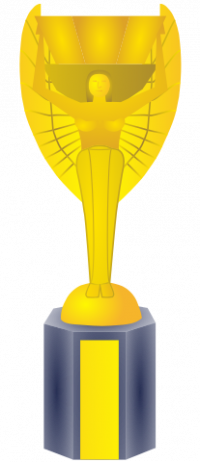 The 1966 FIFA World Cup win by England over Germany in Muggle football may have been influenced by the then Minister for Magic, Nobby Leach.
Leach was the first Muggle-born to be appointed as Minister for Magic and was suspected of using magic to ensure the outcome of the match, as a supporter of England. Nothing was ever proven (Pm).
FIFA World Cup 1966 win for England (Muggle)
Certainty
Date based on real world calendar
Type of Event
Muggle world
Commentary
Tags: balls change culture (Muggle) influence sports supporter win