"How long has it been since your scar hurt?"
"Twenty-two years."
-- Ginny and Harry Potter (CC1.9)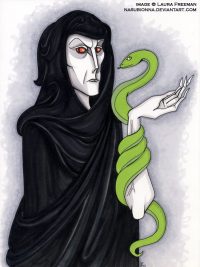 Harry Potter has a nightmare after his argument with son Albus. While it starts with the night at the Hut-on-the-Rock (PS4), the voice of Lord Voldemort interrupts Hagrid telling Harry that he was a famous wizard (CC1.8).
Harry and Ginny then discuss the dream and the argument with Albus, and how hard he finds it to talk to his son. He also realises that it is the first time his scar has hurt since Voldemort's defeat (CC1.9).
Timeline Notes
The night of 31 August 2020, before his children leave for the new term at Hogwarts School the following day
Harry hears Lord Voldemort's voice during a nightmare
Certainty
Stated in canon
Type of Event
Wizarding world
Commentary
Notes
Pain in Harry's scar has always been associated with the rise of Dark Magic and increasing strength of Lord Voldemort and his followers (PS7, PS15, PS17, GF2, GF29, GF32, GF36, OP, DH4, DH5, DH9, DH12, DH17, DH23, DH29).
Pensieve (Comments)