Students may also bring an owl OR a cat OR a toad (PS5)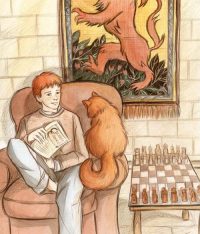 Everyone is familiar with Ron's pet Scabbers, who turns out to be Peter Pettigrew, a traitor who sold out the Potters to Voldemort. What I've always wondered though, is how Ron was able to bring him to Hogwarts? In Harry's Hogwarts letter in The Philosopher's Stone, it says: "Students may bring an owl OR a cat OR a toad." A rat is not one of these three pets. What's also interesting is that Ron said Scabbers was originally Percy's pet and that he brought him to Hogwarts as well.
You do also see occurrences of other pets at Hogwarts that are not cats, owls, or toads. In The Half-Blood Prince, Ginny brings her pet Pygmy Puff Arnold to Hogwarts and it is also noted in Philosopher's Stone that Lee Jordan has a pet Tarantula. It appears that this rule of bringing an owl, cat, or toad, is really more of a guideline of the common pets at Hogwarts and not a steadfast rule. Looks like Scabbers lucked out. What pet would you bring to Hogwarts?
Podcast: Play in new window | Download (Duration: 1:28 — 1.8MB)
Subscribe: Google Podcasts | Stitcher | RSS
Commentary
Notes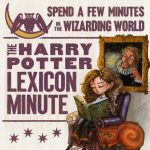 In the Harry Potter Lexicon Minute podcast you'll hear the voices of our editors sharing some of the many little things which delight us about the Wizarding World. In each podcast, one to two minutes in length, we'll talk about anything from cool trivia and interesting canon passages to the latest Wizarding World news. We hope you'll join us! And we'd love to hear from you as well. Feel free to use the comment section on the blogpost for each podcast to post your thoughts.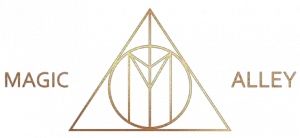 Special thanks go to Felicia Cano who gave us permission to use her amazing artwork of Hermione reading a book for the logo. Thanks also to Magic Alley for sponsoring the podcast!
Pensieve (Comments)
Tags: pets