"He was a great Beater.... the Wimbourne Wasps won the league three times in a row while he was with them."
-- Ron Weasley about Ludo Bagman (GF9)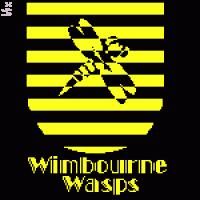 Ludovic "Ludo" Bagman was a celebrated Beater for the Wimbourne Wasps in the 1980s.
During his time on the team, the Wasps won the league three times (GF9). When his Quidditch days were over, he joined the Department of Magical Games and Sports (GF37).
At the height of his Quidditch career, Bagman was accused of passing information to Augustus Rookwood, an old friend of Bagman's father, as part of Rookwood's intelligence network (GF30).
Ludo Bagman is Beater on the Wimbourne Wasps
Certainty
Stated in canon
Type of Event
Wizarding world
Commentary