"Astoria always knew that she was not destined for old age. She wanted me to have somebody when she left, because... it is exceptionally lonely, being Draco Malfoy."
-- Draco Malfoy (CC2.15)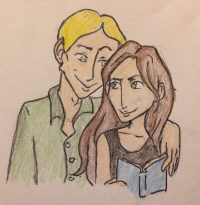 The illness suffered by Astoria Greengrass is caused by an ancient family curse which manifested itself generations later. She leaves behind her husband Draco Malfoy and son Scorpius (CC1.4, CC2.15).
Timeline Notes
We know that this event occurs during the summer break because her son Scorpius didn't know what to write by owl to his best friend Albus Potter to let him know about it. Also, the funeral hasn't taken place by the first day of school so her death must have been late in the month of August.
Astoria Greengrass Malfoy dies of a blood malediction
Certainty
Inferred from canon
Type of Event
Wizarding world
Commentary