"They wanted Dumbledore fer Minister, o'course, but he'd never leave Hogwarts, so old Cornelius Fudge got the job. Bungler if ever there was one. So he pelts Dumbledore with owls every morning, askin' fer advice."
-- Rubeus Hagrid (PS5)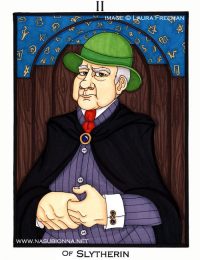 He is very insecure in the position and sends many owls to Dumbledore, who had been offered the post, asking for advice.
Cornelius Fudge becomes Minister for Magic
Certainty
Stated in canon
Type of Event
Wizarding world
Commentary