"Kill me, then. Voldemort, I welcome death! But my death will not bring you what you seek ... There is so much you do not understand ... Kill me, then! You will not win, you cannot win! That wand will never, ever be yours—"
-- Gellert Grindelwald's last words (DH23)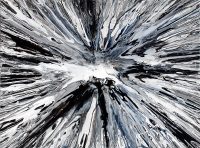 Voldemort traces the Elder wand to Grindelwald, who he then visits in a lonely cell atop the tallest tower of Nurmengard. When Grindelwald defies Voldemort, the Dark Lord murders him with a Killing Curse (DH23).
Grindelwald is murdered
Certainty
Inferred from canon
Type of Event
Wizarding world
Commentary