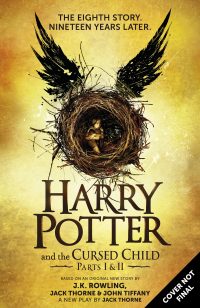 The rehearsal script for Harry Potter and the Cursed Child (CC) is published worldwide at midnight on July 31st, 2016. Statistics show it to be the most pre-ordered book since Harry Potter and the Deathly Hallows (DH) back in 2009.
Just like for the release dates of the last several Harry Potter novels, many bookstores, libraries and other organizations held midnight release parties so that people who pre-ordered can be the first to get their hands on a copy.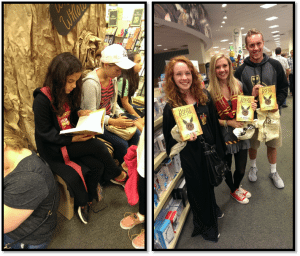 The final version of the playscript was published a year later.
Harry Potter and the Cursed Child is published
Date
midnight July 31st, 2016
Certainty
Date based on real world calendar
Type of Event
Fandom event
Commentary
Tags: books excitement fan events new play second generation