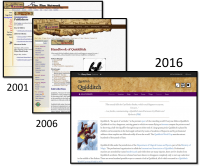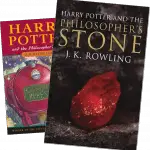 The Lexicon is 20 Years Old!
To celebrate in true Lexicon fashion, we're having a Canon Celebration from July through December of 2020. Explore the magic with us!
Every week we'll be celebrating part of the Harry Potter canon. We can't cover everything, of course, so we're focusing on the novels, which most people consider to be "primary canon." Between each book we'll spend a week celebrating a particular topic.
A blog post will go out each Sunday with a collection of links to parts of our collection. We'll link to essays, artwork, Reader's Guides, related entries, and more. We're creating new podcasts as well as linking to existing ones. Every week, a new link below will go live giving you a treasury of places to go and things to see.
Calling all Artists and Writers!
Are you an artist and would like to get involved? Starting the week of July 12, watch for the art challenge on the blog post. Are you a writer? Consider submitting an essay for us to publish. After all, the Lexicon has been featuring the best of Wizarding World art for two decades and has always been the go-to resource for essayists and fanfiction writers.
Here's the schedule!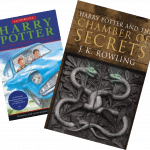 Introduction podcast and blog post
August 23-29: Prisoner of Azkaban, first five chapters
November 29-December 5: Chapters 25 through 30 of Half-Blood Prince
December 6-12: TBA
December 13-19: The first 8 chapters of Deathly Hallows
December 20-26: Chapters 9 through 25 of Deathly Hallows
December 27-January 2: The last chapters of Deathly Hallows
Check back every week as new collections go live!
The Lexicon's 20th Anniversary Canon Celebration!
Certainty
Date based on real world calendar
Commentary