"….is this the kind of diplomatic neutrality one might expect of a ruthless careerist whose long-term ambition is undoubtedly to be Minister for Magic?"
-- Rita Skeeter (Pm)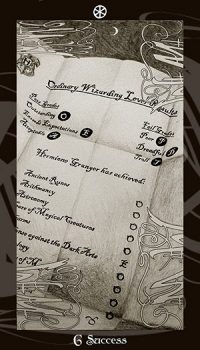 By the time that the Hogwarts Express is leaving King's Cross for the start of her daughter Rose's fourth year, Hermione Granger has become the Minister for Magic (CC1.5).
This had been predicted by Rita Skeeter during her commentary at the 2014 Quidditch World Cup final (Pm).
Timeline Notes
This event occurs in the main "through" timeline of Harry Potter and the Cursed Child. Use of a Time-Turner by Albus Potter and Scorpius Malfoy cancels this event in an alternate timeline.
The exact date is unknown, but it will have occurred prior to Summer 2020.
Hermione Granger is Minister for Magic
Certainty
Inferred from canon
Type of Event
Wizarding world
Commentary
Tags: ambition government leadership Ministry staff success successful work