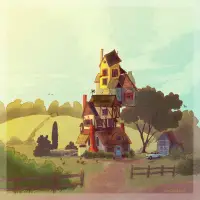 Now we're into the second book, Harry Potter and the Chamber of Secrets. Plenty of connections can be made between this book and book six, Harry Potter and the Half-Blood Prince. In fact, book two was originally going to be called Half-Blood Prince! Here's what Rowling had to say about that:
I have been engulfed by an avalanche of questions on the subject of 'Prince' having once been a title of 'Chamber'. I am therefore attempting to answer most of them under this heading, which I think just about covers all the answerable variations (the unanswerable ones include questions such as 'who's the Half-Blood Prince?' 'what happens in the Half-Blood Prince?' and 'what does Half-Blood Prince mean?')

The plot of 'Prince' bears no resemblance whatsoever to the plot of 'Chamber', nor is it an off-cut of 'Chamber'. The story of 'Prince' takes off where 'Phoenix' ended and does not hark back to four years previously. True, mention is made to events that happened in 'Chamber,' but of course, mention is also made of events that happened in 'Stone', 'Azkaban', 'Goblet' and 'Phoenix'.

'The Half-Blood Prince' might be described as a strand of the overall plot. That strand could be used in a whole variety of ways and back in 1997 I considered weaving it into the story of 'Chamber'. It really didn't fit there, though; it was not part of the story of the basilisk and Riddle's diary, and before long I accepted that it would be better to do it justice in book six. I clung to the title for a while, even though all trace of the 'Prince' storyline had disappeared, because I liked it so much (yes, I really like this title!). I re-christened book two 'Chamber of Secrets' when I started the second draft.

The link I mentioned between books two and six does not, in fact, relate to the 'Half-Blood Prince' (because there is no trace left of the HBP storyline in 'Chamber'.) Rather, it relates to a discovery Harry made in 'Chamber' that foreshadows something that he finds out in 'Prince'. (JKR: FAQ)
There may be, as Rowling states, "no trace left of the HBP storyline in 'Chamber'," but there certainly are a lot of connections and similarities between the two books! Many fans have commented on the fact that the first and seventh books mirror each other as do the second and sixth. Check out our list of similarities toward the bottom of this page.
And now, let's go canon diving!
Podcasts: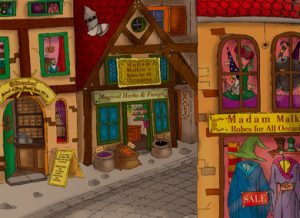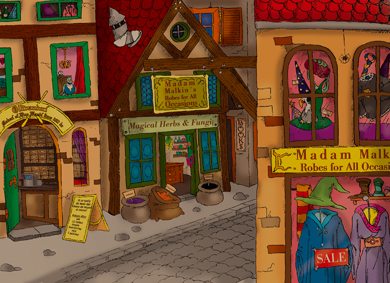 CS 1: Birthdays by Eileen Jones
CS 2: Dobby's Warning … and other musings by Eileen Jones
CS 3: The Weasley Twins by Eileen Jones
CS 4: Privet Drive vs. The Burrow by Eileen Jones
CS 5: Or Worse, Expelled by Eileen Jones
Canon Thoughts: Book Two by Steve VanderArk
The Weasleys and Ottery St. Catchpole by Steve VanderArk
Is Dobby Really Necessary? by Eileen Jones
Who Enforces the Statute of Secrecy to the Muggles? by Barbara Moline
Reader's Guides: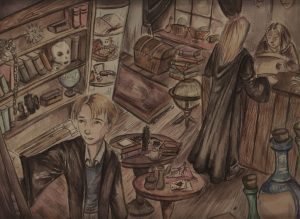 These guides were originally written in March of 2002. Since that time, a few edits were made here and there but basically the text remained the same. To get ready for this Canon Celebration, our editors have been revising each one. We've added fan artwork to the Guide which illustrates the text. At the bottom in the Commentary section we've added a gallery of additional artwork. So even if you've read our guides before, please give them another look. And if you're doing a re-read of the book, have the Guide to each chapter open as you go! I'm sure you'll find a lot of information you didn't know.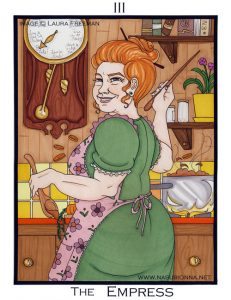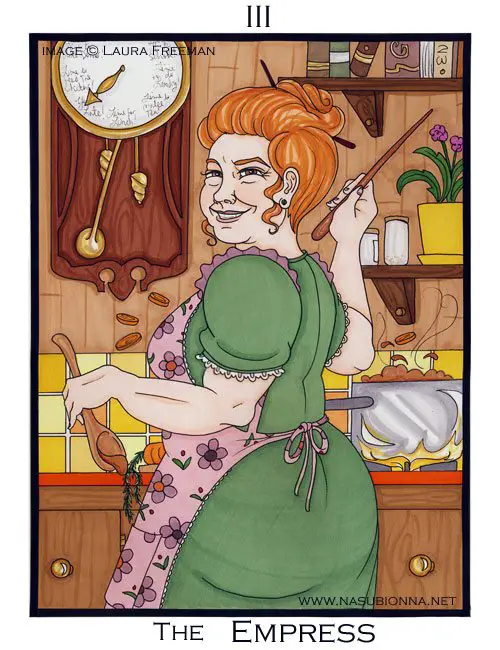 Calendars
Fitting the books into the real-life calendars isn't easy! In fact, it's impossible. But that didn't stop us:
Day by day calendar of events in the book
Essays
Harry's Dreams by Steve VanderArk
In Search of … The Burrow by Ravenclaw Rambler
How Do We Know the Layout of the Burrow? by John Kearns
Interesting Artwork
We have hundreds and hundreds of pieces of fan artwork in our collection. Some subjects get a lot of depictions — Diagon Alley is a favorite topic, for example, and, well, of course it is! But there are a few pieces which illustrate more unusual moments in the text. Here are a few examples: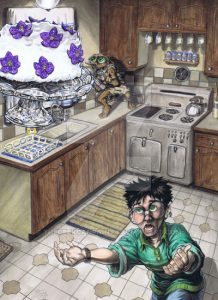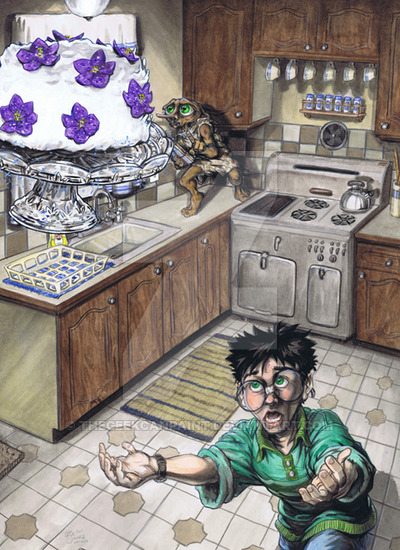 Aunt Petunia's sugared violet creation heading for the kitchen floor (CS2)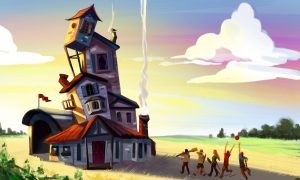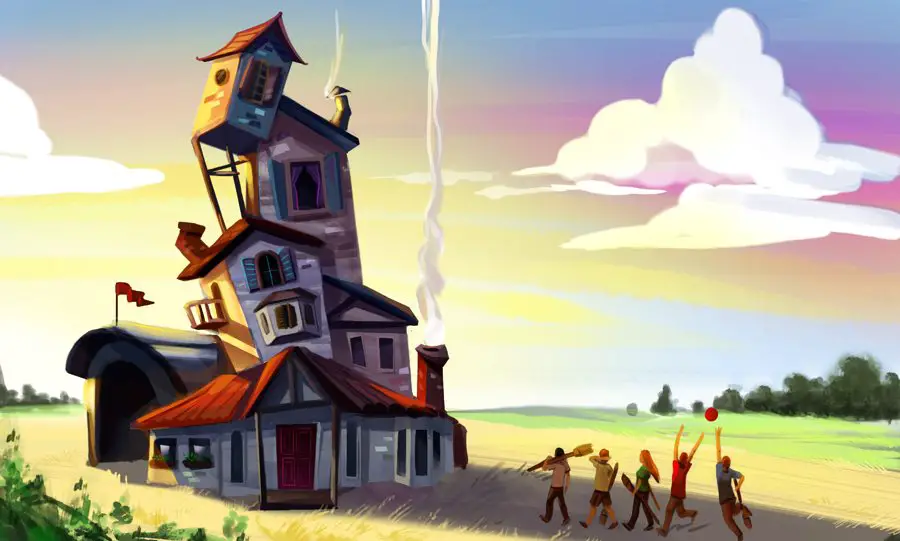 Returning to the Burrow after playing Quidditch (CS4)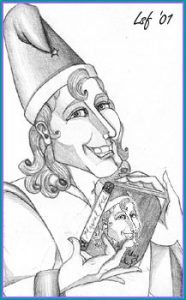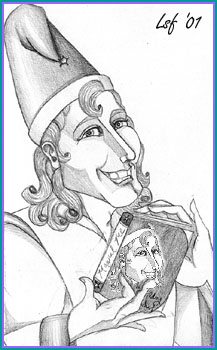 The famous author Gilderoy Lockhart, with one of his books (CS4)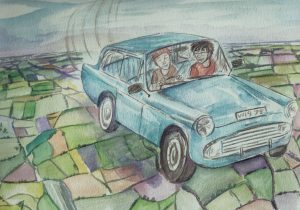 Ron and Harry fly to school in a Ford Anglia (CS5)
Artwork Challenge
We have tons of images of the Sorting and the Welcoming Feast. Snape and Potions lessons are a very popular topic. However, we have very few of the House ghosts apart from Nearly-Headless Nick or of Dean, Lee, and Seamus. Our Artwork Challenge for all you fan artists out there is to depict one of the lesser known characters in the series. If we really like your work, we may feature it in the Lexicon! Here are some suggestions from these chapters:
We have individual Gringotts goblins and flying carts to the vaults but not really any piles of wizarding currency being counted or handed out by goblins (CS4)
Can you think of ways to illustrate Floo Powder being used? (CS4)
Send your artwork to [email protected]. By submitting it, you are giving us permission to display your work on the Lexicon. We would like to include your name with your artwork so you are properly credited, so when you send your work let us know what name to use. Please also include a way to get a hold of you so that if we decide to feature your work as part of our regular collection we can contact you for more details. All artwork we display remains the property of the artist and they retain all copyright.
Special Features – The Burrow / Misuse of Muggle Artefacts Office
The Burrow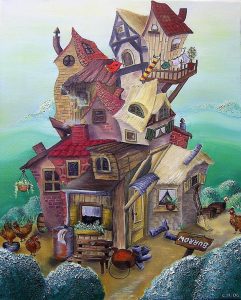 Where is the Burrow? In 2008, Steve VanderArk spent some time in England searching for real-world clues to the location of Ottery St Catchpole and The Burrow. He investigated the area around Ottery St Mary in East Devon and made some very interesting discoveries. The following podcasts will tell you all about these:
The Misuse of Muggle Artefacts Office
We first hear about Mr Weasley's work in the Misuse of Muggle Artefacts Office at the Ministry of Magic in Chapter 3. How many of these enchanted Muggle items do you remember reading about? Some of them aren't coming up until future books:
a flying Ford Anglia (CS3) – although Arthur Weasley and his wife Molly discuss this:
"Imagine a wizard buying a rusty old car and telling his wife all he wanted to do with it was take it apart to see how it worked, while really he was enchanting it to make it fly."

"Well, dear, I think you'll find that he would be quite within the law to do that, even if, er, he maybe would have done better to, um, tell his wife the truth … There's a loophole in the law, you'll find … as long as he wasn't intending to fly the car, the fact that the car could fly wouldn't –"

"Arthur Weasley, you made sure there was a loophole when you wrote that law…." (CS3)
From the Atlas – Ottery St Catchpole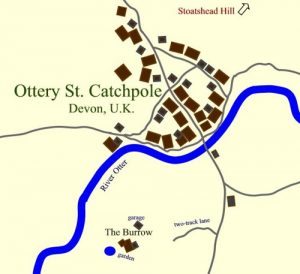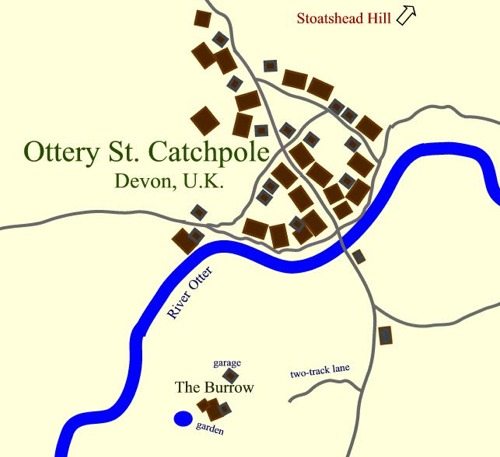 Atlas guide to Ottery St Catchpole and The Burrow
Connections Between Chamber of Secrets and Half-Blood Prince
Even though the Half-Blood Prince plot was removed from book two, there remain numerous overlapping or mirroring elements in the two books. Probably the most obvious overlap is the fact that the plots of both books center on a mysterious book from the past and its equally mysterious original owner.
Other connections and motifs which appear in both books:
Coming up next week…
We will be moving on to explore Chapters 6-12 of Harry Potter and the Chamber of Secrets. Come and celebrate with us!
Podcast: Play in new window | Download (Duration: 4:52 — 5.4MB)
Subscribe: Google Podcasts | Stitcher | RSS
Commentary