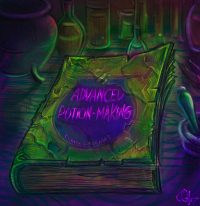 Summer is over and it is time to return to Hogwarts. Harry has lessons with Professor Dumbledore to look forward to. He becomes surprisingly talented in Potions class and works hard as the new Captain of the Gryffindor Quidditch Team. But what is his classmate Draco Malfoy actually up to?
Ready or not, here we go!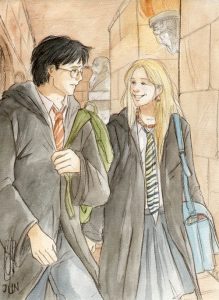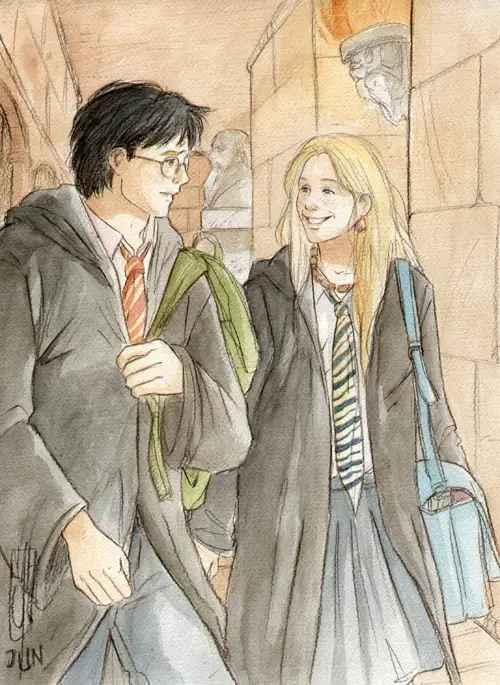 Podcasts:
Fifty Years Ago by Steve VanderArk
Pince and Prince by hpboy13
Episode 25: The Horcrux Conundrum by Steve VanderArk and Nick Moline
Horcrux Deaths by Steve VanderArk
Reader's Guides:
These guides were originally written in 2005 and 2006. Since that time, a few edits were made here and there but basically the text remained the same. To get ready for this Canon Celebration, our editors have been revising each one. We've added fan artwork to the Guide which illustrates the text. At the bottom in the Commentary section we've added a gallery of additional artwork. So even if you've read our guides before, please give them another look. And if you're doing a re-read of the books, have the Guide to each chapter open as you go! I'm sure you'll find a lot of information you didn't know.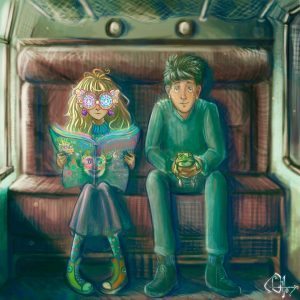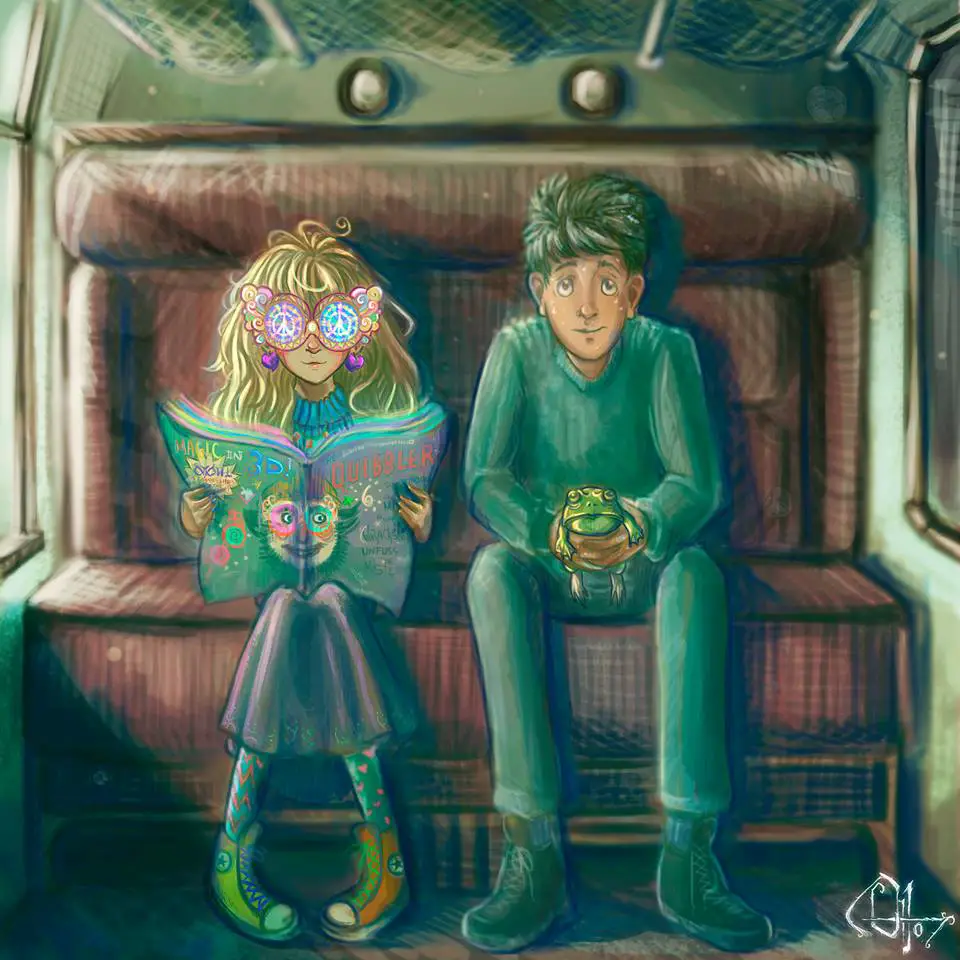 Reader's Guide to Chapter 7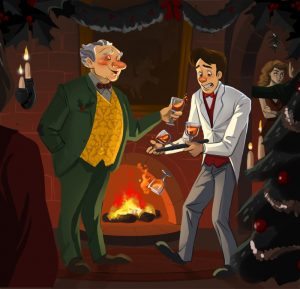 Reader's Guide to Chapter 19
Calendars
Fitting the books into the real-life calendars isn't easy! In fact, it's impossible. But that didn't stop us:
Day by day calendar of events in the book
Text Changes of the Editions and the Years
Differences between the British and American versions
"Mistakes and non-mistakes" in the text
Essays
Ginny Weasley: A Gryffindor and a Match for Harry by Tim Lambarski
Is Harry a Horcrux? by Stephen Haas
The Complications with Memory by Suzanne Foster
An Almanac of Quidditch at Hogwarts by Philip Legge
The Bendable Vow: Dumbledore's Hand In One Last Legal Loophole by D.B. Fwoopersong
Love and Death in Harry Potter by Paul Spilsbury
Some Thoughts on House-Elves by Douglas Moran
What is Magical Power in the Potterverse? by Hugo Costa Paes
Interesting Artwork
We have hundreds and hundreds of pieces of fan artwork in our collection. Some subjects get a lot of depictions — Diagon Alley is a favorite topic, for example, and, well, of course it is! But there are a few pieces which illustrate more unusual moments in the text. Here are a few examples: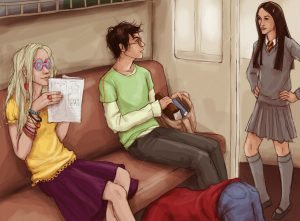 Romilda Vane finds Harry on the Hogwarts Express (HBP7)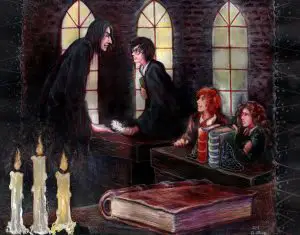 Harry earns his first detention from Snape (HBP9)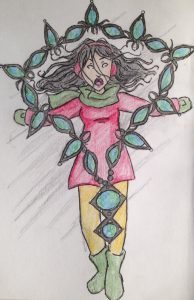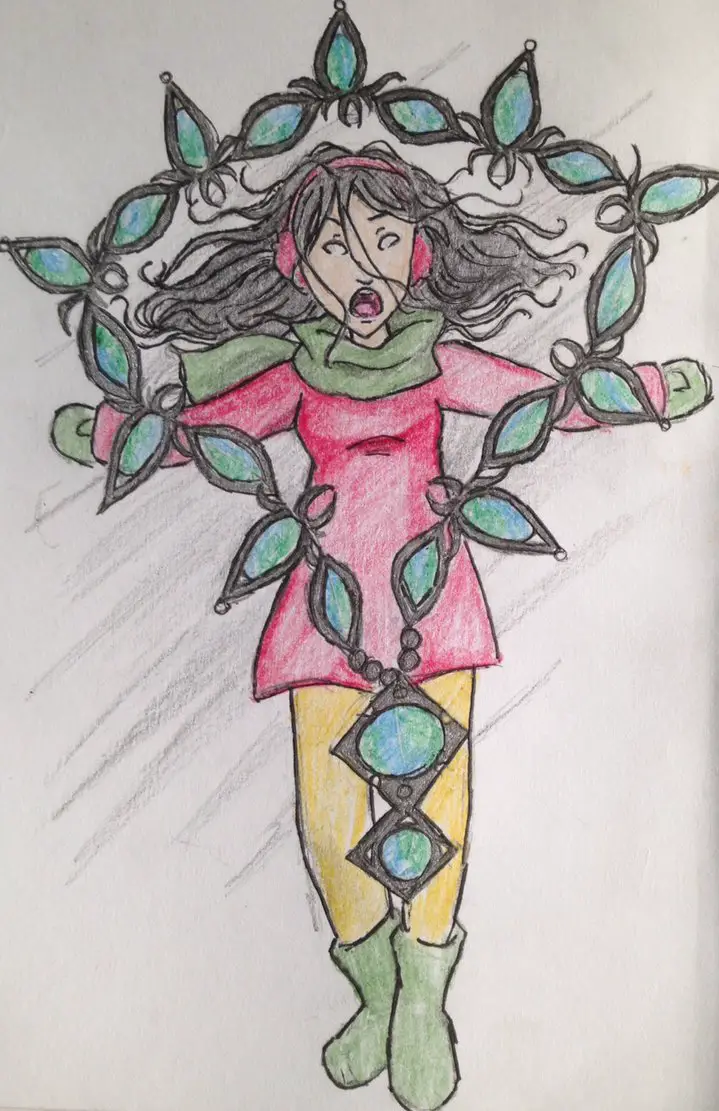 The cursed opal necklace and Katie Bell (HBP12)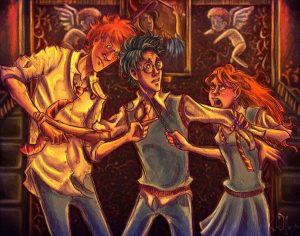 Ginny and Ron disagree about interference in her love life (HBP14)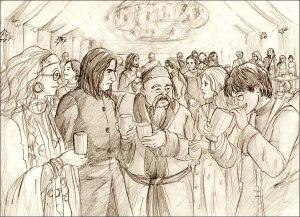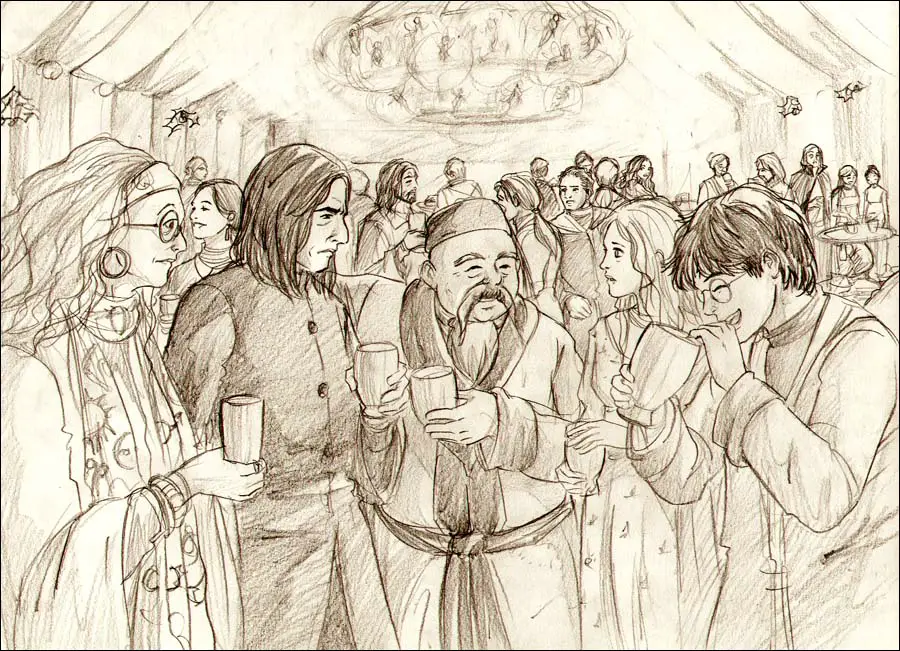 Horace Slughorn's Christmas party (HBP15)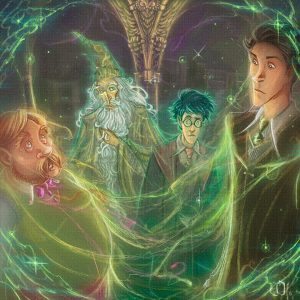 Inside an edited Pensieve memory, Slughorn and Tom Riddle (HBP17)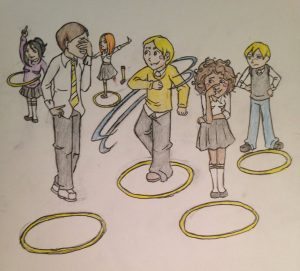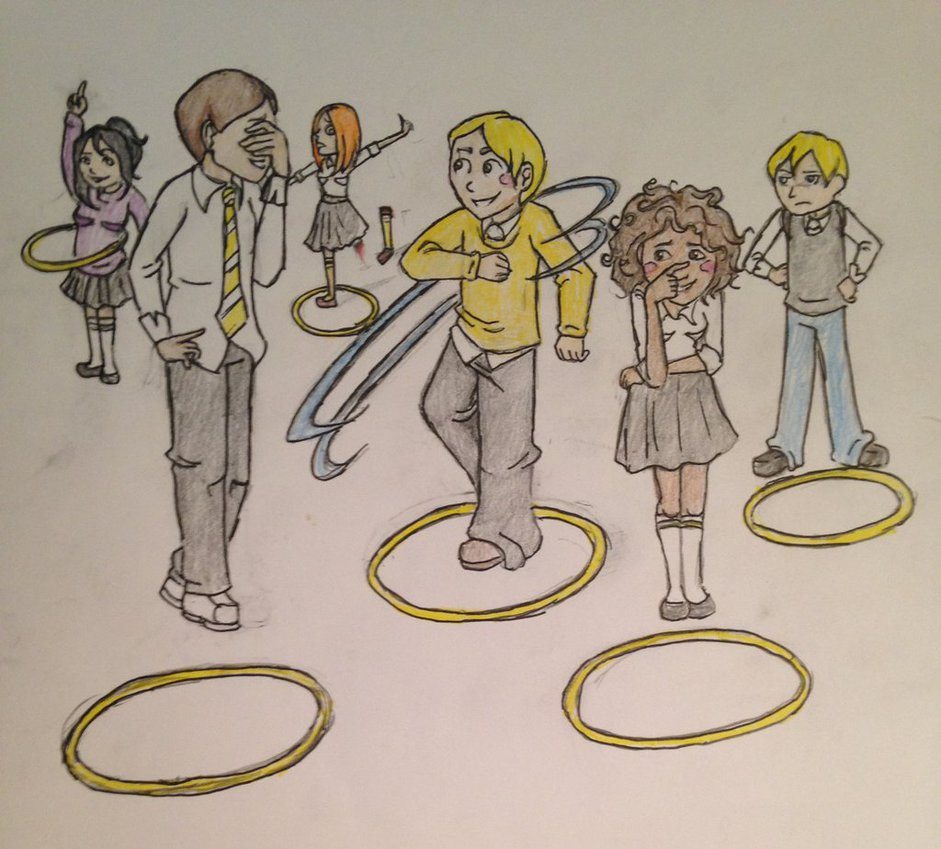 Apparition lessons (HBP18)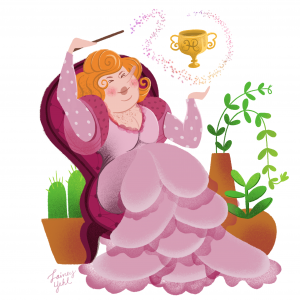 Hepzibah Smith and Hufflepuff's cup (HBP20)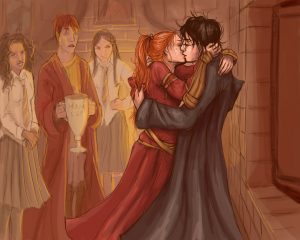 Harry and Ginny's first kiss (HBP24)
Artwork Challenge
Our Artwork Challenge for all you fan artists out there is to depict one of the lesser-known characters and scenes in the series. If we really like your work, we may feature it in the Lexicon! Here are some suggestions from these chapters:
Send your artwork to [email protected]. By submitting it, you are giving us permission to display your work on the Lexicon. We would like to include your name with your artwork so you are properly credited, so when you send your work let us know what name to use. Please also include a way to get a hold of you so that if we decide to feature your work as part of our regular collection we can contact you for more details. All artwork we display remains the property of the artist and they retain all copyright.
Special Feature: Dark Magic spells
Sectumsempra! – Levicorpus! – Langlock! – and even the useful Muffliato…. The Half-Blood Prince may be a genius at Potions, but the Prince's book is also filled with dubious spells – the worst of which probably shouldn't be used on anyone, not just students. In their discussion, Hermione makes quite a few sensible comments: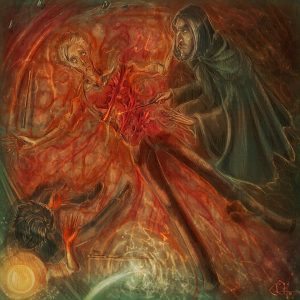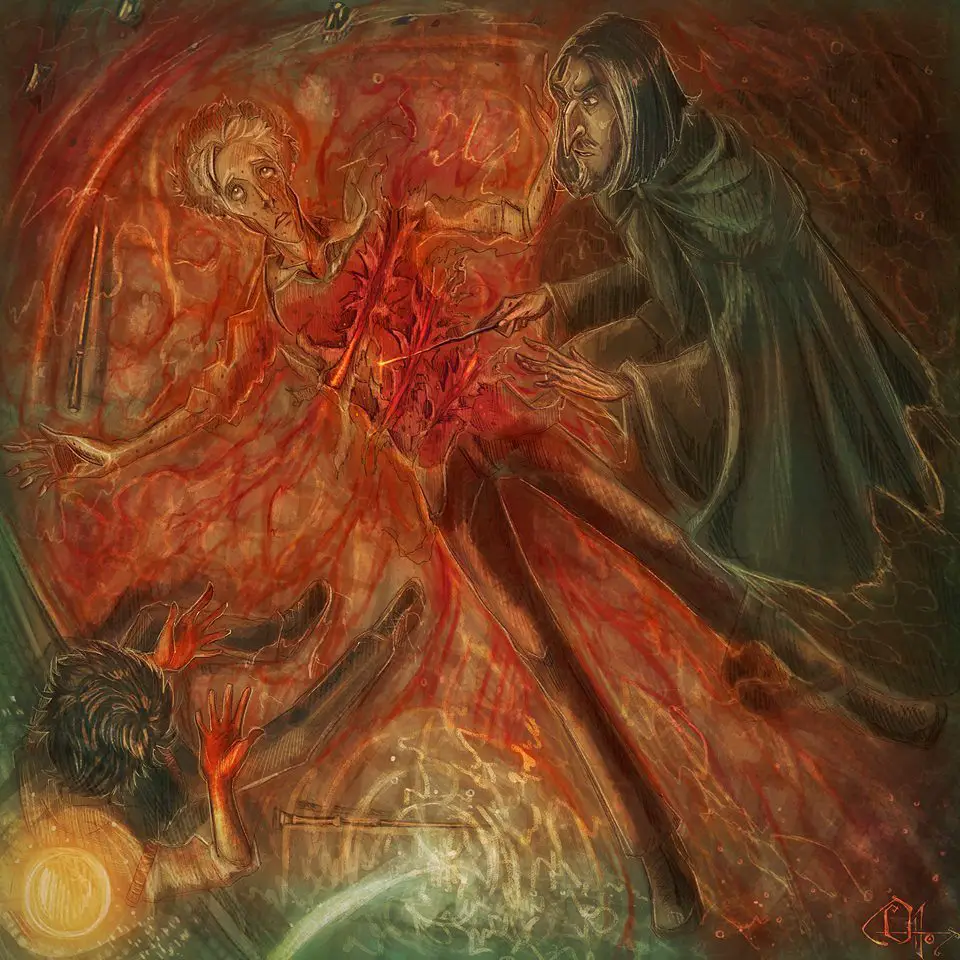 "So you just decided to try out an unknown, handwritten incantation and see what would happen?"

"….it's probably not Ministry of Magic-approved. ….And also, because I'm starting to think this Prince character was a bit dodgy."

"Dangling people upside-down by the ankle? ….Who puts their time and energy into making up spells like that?"

"Maybe your dad did use it, Harry, ….but he's not the only one. We've seen a whole bunch of people use it, in case you've forgotten. Dangling people in the air. Making them float along, asleep, helpless." (HBP12)
But Ron and Harry won't listen to her objections. Of course.
Hermione recognises that the person who wrote these spells has an affinity for Dark Magic. All through the book, she continues to try and investigate who they might be – especially after Harry's near-fatal disaster using Sectumsempra (HBP24).
From the Atlas: Hogwarts Quidditch pitch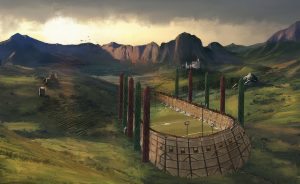 The Quidditch pitch and stadium at Hogwarts take up a substantial section of the Hogwarts School grounds. As the school's location is hidden (and is likely to be unplottable as well), Hogwarts' students are able to have their Quidditch pitch in situ year-round – unlike the stadia for professional and World Cup matches, which have to be hidden from Muggles. Although there are only six matches during the school year, Quidditch is an important part of school life and the rivalries between house teams are quite fierce.
Coming up next week…
More revelations, betrayals and death await us next week when we cover the last six chapters of Harry Potter and the Half-Blood Prince.
Podcast: Play in new window | Download (Duration: 6:00 — 6.4MB)
Subscribe: Google Podcasts | Stitcher | RSS
Commentary