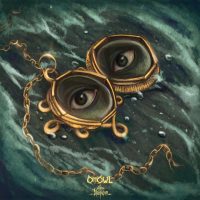 Things get darker now all around the wizarding and Muggle worlds. Lord Voldemort's people have taken over the Ministry of Magic. Harry, Ron and Hermione have escaped thanks to Hermione's skills and planning.
But nothing is straightforward – arguments, adventures and angst are on the way….
Take a deep breath – here we go!
Podcasts: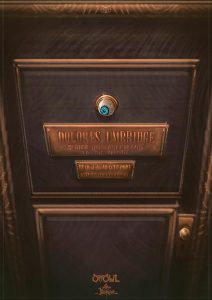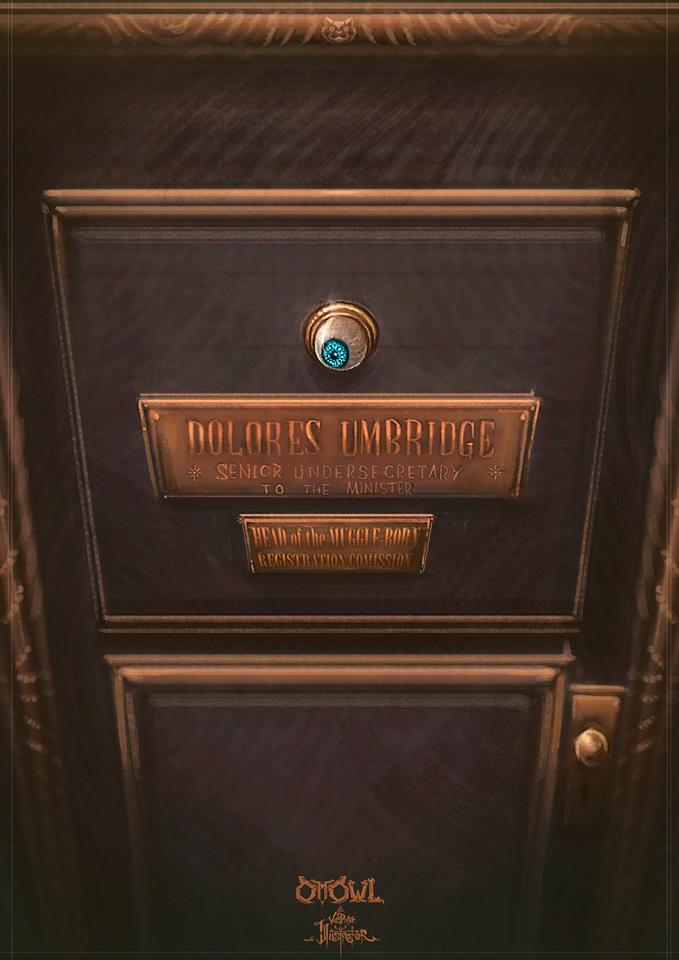 Coincidence or Something More? by Steve VanderArk
Choosing the Deathly Hallows by Ashmita Shanthakumar
The Hand of Fate by Eileen Jones
Reader's Guides:
These guides were originally written in 2007 and 2008. Since that time, a few edits were made here and there but basically the text remained the same. To get ready for this Canon Celebration, our editors have been revising each one. We've added fan artwork to the Guide which illustrates the text. At the bottom in the Commentary section we've added a gallery of additional artwork. So even if you've read our guides before, please give them another look. And if you're doing a re-read of the books, have the Guide to each chapter open as you go! I'm sure you'll find a lot of information you didn't know.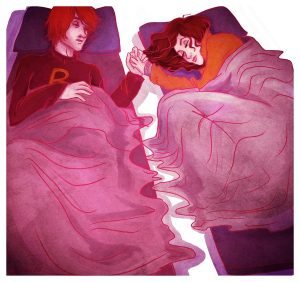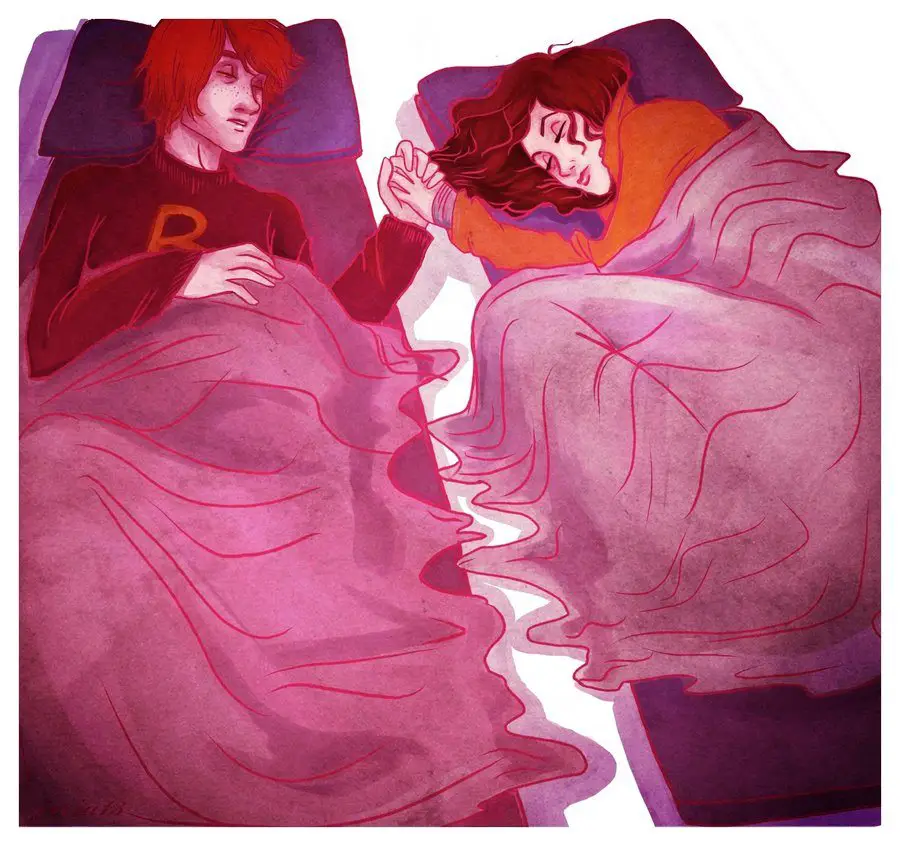 Reader's Guide to Chapter 9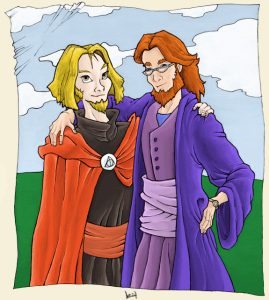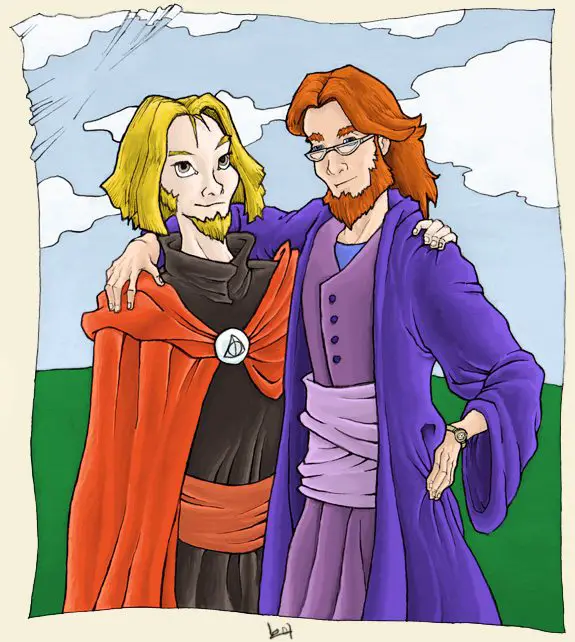 Reader's Guide to Chapter 15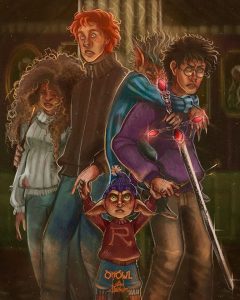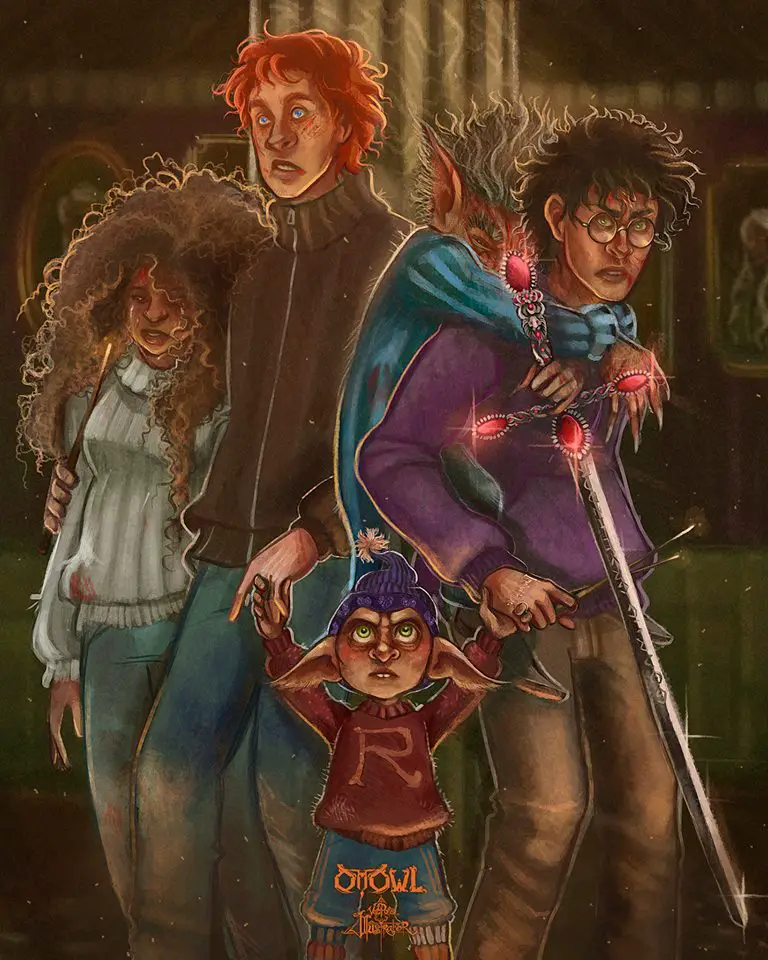 Reader's Guide to Chapter 21
Calendars
Fitting the books into the real-life calendars isn't easy! In fact, it's impossible. But that didn't stop us: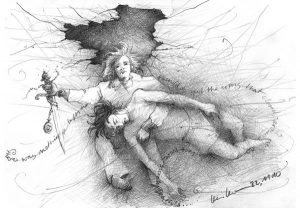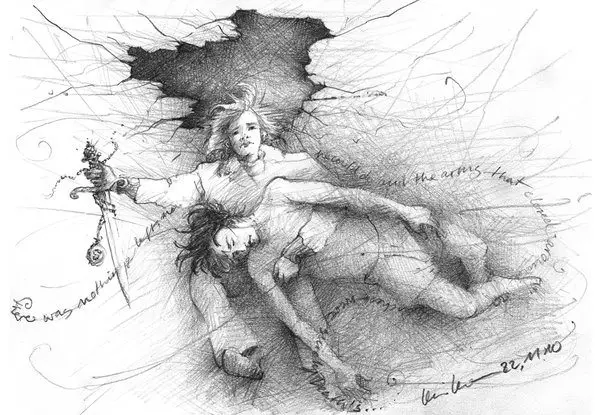 Day to day calendar of events in the book
Text Changes of the Editions and the Years
Differences between the British and American versions
Essays
House-elves in Harry Potter and the Deathly Hallows by Leanne Bruno
Harry's Dreams, Continued by Trish Drasnin
Interesting Artwork
We have hundreds and hundreds of pieces of fan artwork in our collection. Some subjects get a lot of depictions — Diagon Alley is a favourite topic, for example, and, well, of course it is! But there are a few pieces which illustrate more unusual moments in the text. Here are a few examples: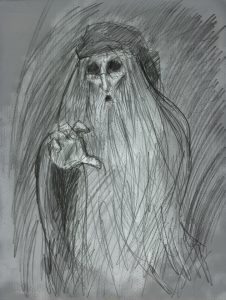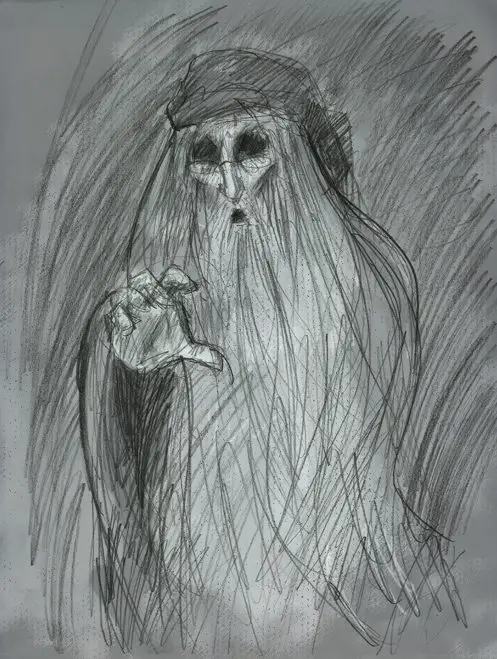 A "dusty" dead Dumbledore protecting 12 Grimmauld Place (DH9, DH11)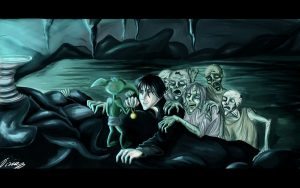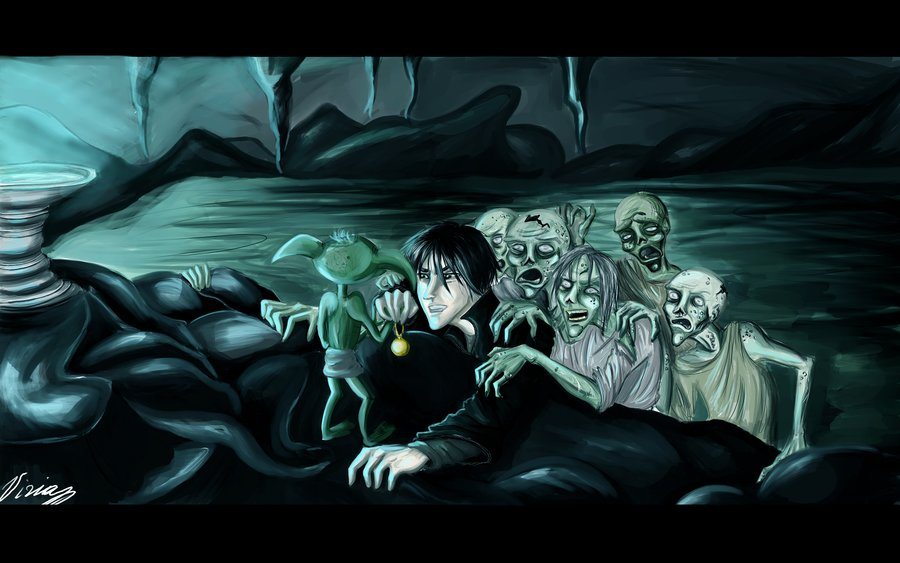 Kreacher, Regulus Black and Inferi in the sea cave (DH10)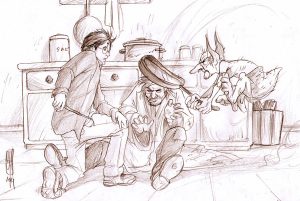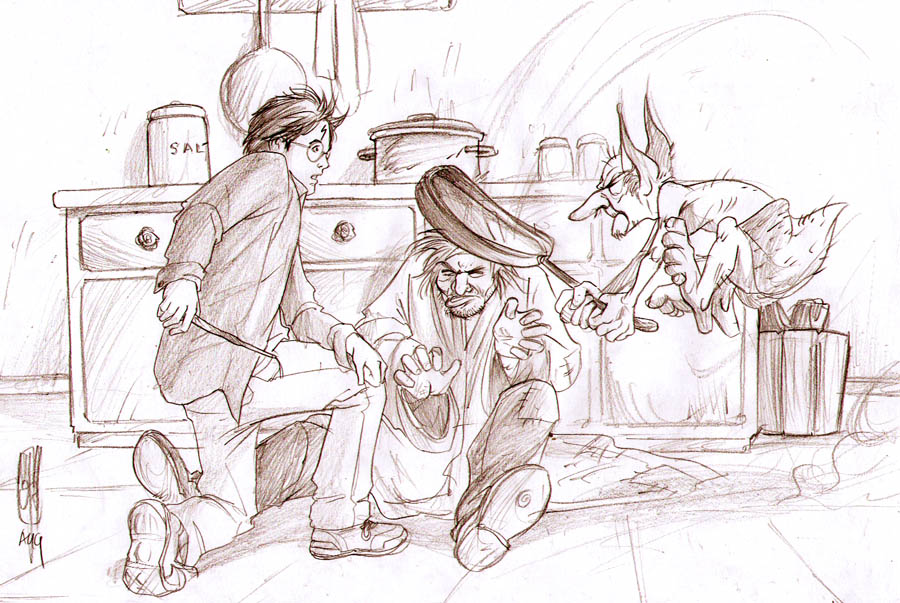 Harry gets help from Kreacher to control Mundungus Fletcher (DH11)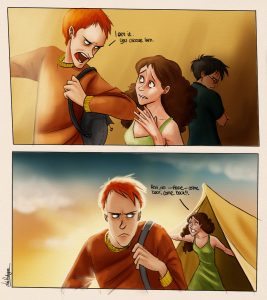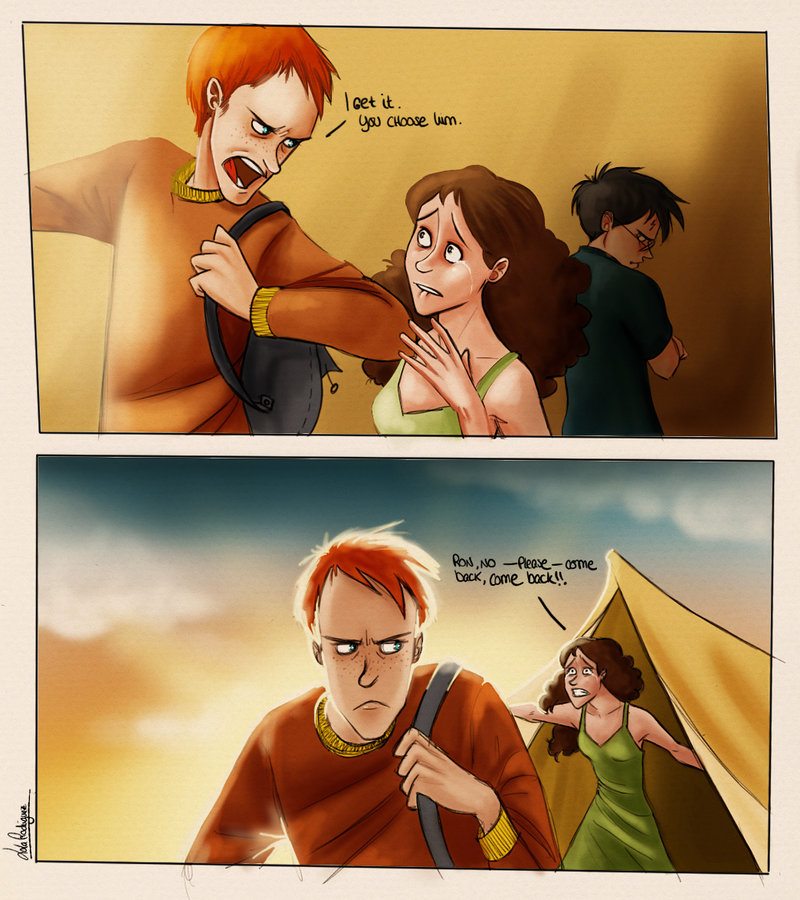 Ron leaves Harry and Hermione behind after an argument (DH15)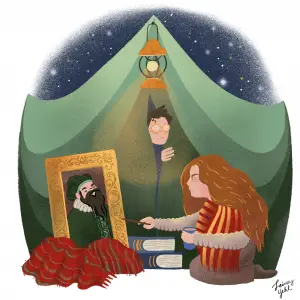 Consulting the portrait of Phineas Nigellus Black (DH15, DH16)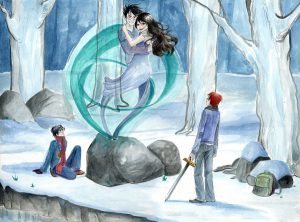 The locket horcrux tries to influence Ron's decisions (DH19)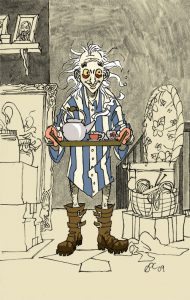 Xenophilius Lovegood (DH20, DH21)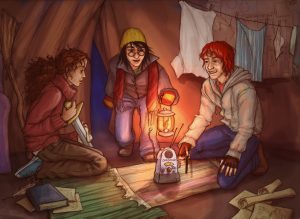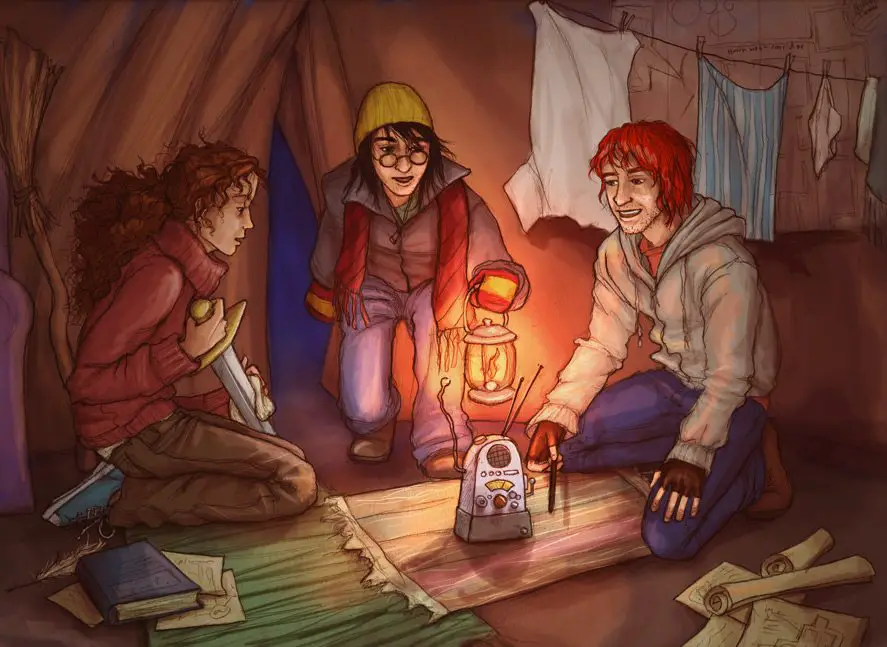 Listening to Potterwatch (DH22)
Artwork Challenge
Our Artwork Challenge for all you fan artists out there is to depict one of the lesser-known characters and scenes in the series. If we really like your work, we may feature it in the Lexicon! Here are some suggestions from these chapters:
Send your artwork to [email protected]. By submitting it, you are giving us permission to display your work on the Lexicon. We would like to include your name with your artwork so you are properly credited, so when you send your work let us know what name to use. Please also include a way to get a hold of you so that if we decide to feature your work as part of our regular collection we can contact you for more details. All artwork we display remains the property of the artist and they retain all copyright.
From the Atlas: Malfoy Manor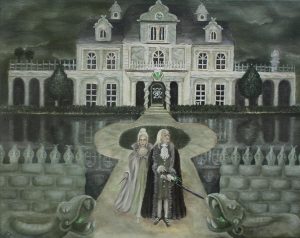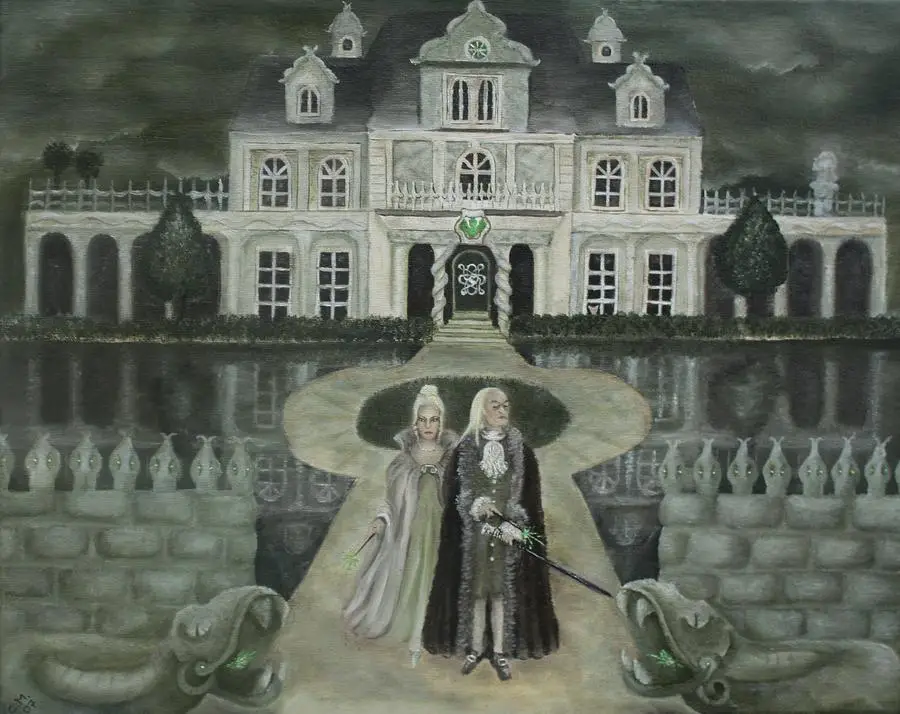 One thing everyone knows about Draco Malfoy is that he is a member of wizarding nobility. The Malfoy family is one of "The Sacred Twenty-Eight" who are overly proud of their Pure-blood status. Draco is indulged by his parents Lucius and Narcissa and given everything he wants.
It is therefore no surprise that Malfoy Manor, where he lives, is a very impressive stately home. It is located in the county of Wiltshire (OP15) and features extensive grounds populated with albino peacocks (DH24).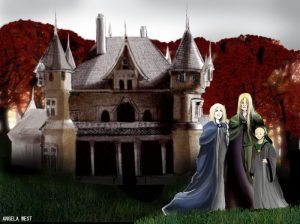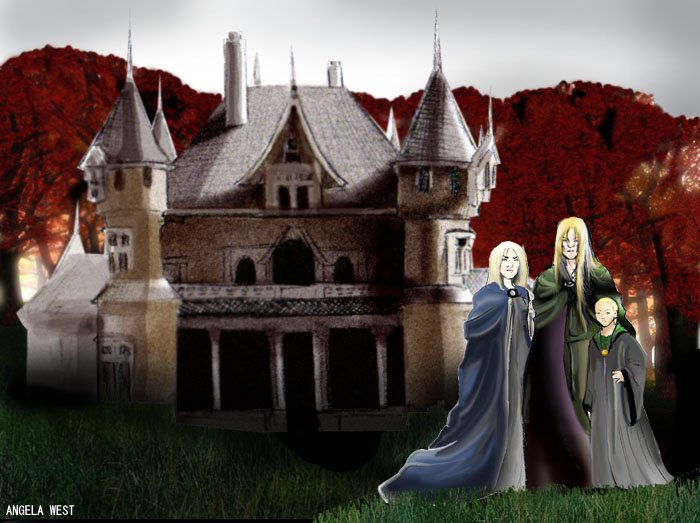 How did the Malfoys come to own this palatial home? This is thanks to Armand Malfoy, the first Malfoy in Britain, arriving with William the Conqueror in 1066. Armand was given land in Wiltshire by King William I in exchange for some unknown favours or assistance. Considering the fact that William struggled for a number of years to hold control over England after conquering it in 1066, one might guess that Armand's magical support of the king's rule during that time might have earned him choice lands in England (WW).
Coming up next week…
The end has come. Be prepared for an epic battle. Next week the Lexicon's anniversary celebration will dive into Chapters 26 to 36 (and the Epilogue) of Harry Potter and the Deathly Hallows.
Commentary